Discover Scotland tours are a great, stress-free way of seeing the best of the country. Explore castles, lochs, whisky distilleries and some of our famous historic buildings.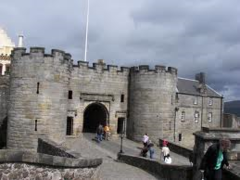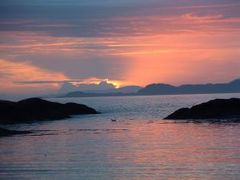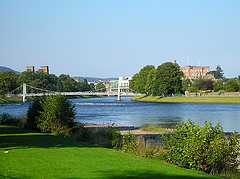 I've often said that the best way to see the country is by walking, and it is if you're fit and the weather is fine. Driving around Scotland can be great too, but if you want to really unwind and relax, stress-free and not dependent on the weather, then you'll be hard pushed to beat a nice leisurely coach tour for seeing some of our popular sights.
These coach tours will take you on an enchanting journey where you will have plenty of time to see and appreciate the magnificent mountain landscapes, beautiful lochs and countryside. You can choose the Da Vinci Code, Scotland whisky tours, exploring some famous castles in Scotland, or just take it easy with some fabulous sightseeing.
From the Highlands to the Borders, and Loch Lomond to Fife, you can experience the best of culture, history and scenic beauty with these fabulous coach tours.
Whether you select a one day or a more extended tour, you're guaranteed to find something to tickle your fancy regardless of your age or interests.
Travelling by coach is a great way to see Scotland, to relax in complete luxury, enjoy the beautiful scenery, and meet new acquaintances along the way.
Tour choices range from 1 day to 17 days, with departure points from Edinburgh or Glasgow. NOTE: Extended tour prices do not include accommodation, but you can choose your own according to your budget, with hostels, B&B or hotels available, and the operator will be more than happy to book your accommodation in advance.
One Day Scotland Tours Include :
Loch Ness, Glencoe, and The Highlands.
Loch Lomond, Stirling Castle & Whiskey Distillery.
Oban, Glencoe, Highland Lochs & Castles.
Lochs, Glens, Wallace Monument & Whisky Distillery.
Rosslyn Chapel & Scottish Borders.
Extended Scotland Tours Include :
Islay, Mull & Skye 8 day Whisky Tour.
Islay, Edinburgh & Speyside 8 day Whisky Tour.
Orkney & Outer Hebrides 9 Day Whisky Tour.
Iona, Mull, Skye & Orkney 9 Day Whisky Tour.
Scottish Highland Highlights 12 Day Tour.
Island Hopping 13 Day Adventure.
Island Hopping 16 Day Extravaganza.
Check Out All The Magical Scotland Adventures
Speciality Tours For The More Adventurous
Sport and leisure is booming in Scotland with a great range of outdoor activities, and we have organised tours designed specifically for overseas visitors. We also offer speciality packages, including nature & wildlife, spiritual, culture and history tours.
Speciality Tours Include :
Scotland Golf Tours
The home of golf provides keen golfers with the experience of a lifetime. Play on courses designed by masters winners.
Bicycle Tours in Scotland
Scotland has a great network of cycle tracks. Enjoy the scenery as you travel round the lochs, spot wildlife.
Scotland Hiking Tours
It's without a doubt, the best way to see the country in all its scenic glory. Castles, lochs, mountains, wildlife.
Scotland Kayaking Tours
We have the ideal environment for kayaking & canoeing, whether on the open sea or on secluded rivers and lochs
Cultural Tours Scotland
These culture tours take you on a magical journey with everything you need to satisfy your cultural appetite.
Scotland History Tours
These tours are designed to deliver a unique taste of Scotland, from the Highlands to the Borders.
Spiritual Tours Scotland
Spiritual tours Scotland combine cultural and geographical exploration with relaxation, spiritual rest and meditation.
Nature & Wildlife Tours
Scotland has an abundance of wildlife and sea life, including deer, red squirrels, golden eagles, otters, dolphins.
You can order a free brochure for any of the speciality tours. But of course, if you're resident in Scotland, doing your own thing is the way to go. As an alternative to coach tours, you can get rail travel deals when you Buy Train Tickets in advance. It's actually possible to save as much as 65% on all rail travel within Scotland, UK and Eurostar.