Wherever you are in the world, there is a chance that you have Scottish ancestors, and wouldn't it be great if you could trace your heritage? Hopefully this page will help.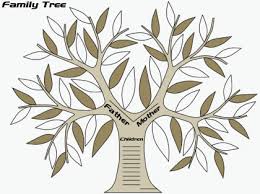 Following the Highland clearances in the 18th century, when many Highlanders were forcefully evicted from their homes to make way for sheep farming, many Scots emigrated to far off shores, to make a new life for themselves in places like the United States, Australia, New Zealand, Canada, and many other countries around the world.
Were your ancestors among them?
Nowadays you will find Scots almost anywhere, and with them, Scottish culture. You see, many emigrants took the old customs and traditions with them, and that's the reason that Highland Games events are celebrated in many places the world over.
It's estimated over 85 Million people worldwide claim to have Scottish Ancestry, and you may be one of them. So where do you begin your search to trace your ancestors?
If you have an interest in geneaology, you've probably made a start and traced back to your great grandparents and a generation beyond. Going further back, you may have to search Scottish records, and I'll provide some helpful resources to assist you.
Getting started ……
To begin with, you should look out any old documents you may have at home, like birth, death and marriage certificates, or immigration papers.
The library can also be a good source of information on family history.
If you come to a dead end after exhausting all avenues, then it may be time to start searching the records held by Scottish government offices.
You will normally find that you will have to pay a fee for searches, but the good news is, the fees are usually very inexpensive.
The best source by far is Ancestry® who offer a FREE TRIAL to get you started.
Other countries: Ancestry Australia – Ancestry Canada – Ancestry United States
Other websites that may be helpful….

The General Register Office (GRO)
Records for Scottish births, marriages and deaths held at New Register House, West Register Street, Edinburgh. EH1 3YY. Tel: 0131 334 0380

Find My Past
Carry out some free ancestry searches here, like Scottish records from 1700 to 1990, and marriages, births and christenings from 1553 – 1875.

GENUKI
Good information here to get started on your genealogy trail, and loads of resources to help you get there. Covers the UK & Ireland.

UKI Search
Search by county on this site, with loads of handy links, free access to most of the resources, and genealogy records for the whole of the UK.

Scotlands People
This is the official government source for genealogical data for Scotland. You'll find good resources here for tracing your Scottish ancestry, with statutary records of births, marriages and deaths, dating back to 1855. There's old parish registers for births, baptisms and marriages from 1553, and census records from 1841. You can start your search here for as little as £6.
This list is by no means comprehensive, as there are many sites offering professional searches. The trouble is, some of them charge an hourly rate for the service, and others an expensive fixed fee. I hope you found some of this information helpful.
---

Find A Hotel In Scotland. Different providers, different prices, and user reviews. Save time and money, search them here for the best deal.

---