Scotland welcomes you: Experience the magic as you discover all there is to see and do in Scotland. If you're thinking of paying us a visit, everything you need is right here!
With breathtaking scenery, history and legend, Scotland embraces and enchants Her visitors. A warm welcome awaits, as you explore our diverse culture and traditions, soak up our history, or take in a packed programme of great events and activities.
Hello from Scotland Welcomes You. I'm John. I hope your visit will be a pleasant one as you read about Scotland and all this beautiful country has to offer. I've lived here all my life and I'll be sharing what I've learned about the land, our people, and our history.
Let me take you on a magical journey …….
Scotland Welcomes You …..
You may ask why I decided to build a website about Scotland. Well, the answer to that is … it's something I'm passionate about! I know, there are many excellent websites on the subject, but I love this place, so, writing about it was something I just HAD to do.
Why do visitors return year after year?
Do they come to trace their ancestors?
To relax amidst glorious scenery?
Is our colourful and romantic history the main attraction?
Is it the excellent terrain for outdoor activities?
A varied programme of cultural events?
Perhaps it's the secrets of our castles?
Actually, they come for all of these reasons, and many more.
The fact is they keep coming back, and they fall in love with the place, so it's not really surprising that holidays in Scotland have become so popular in recent years.
Discover Scotland …..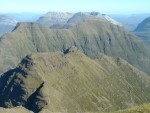 People come back because there's so much happening at any time of the year that a week or two is not enough to experience and appreciate the best of the countryside, mountains and lochs, events, attractions and our Fabulous Wildlife.
Discover All There Is To See And Do …..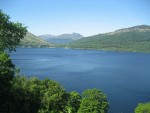 Discover the best places to visit for some stunnng scenery, great nightlife. Places like Loch Lomond, Edinburgh, and Glasgow. Find culture, adventure, history, whatever it is you're looking for in a holiday you're guaranteed to find it, and a warm welcome.
I'll also guide you to the best places to visit on day trips and tours.
Scotland welcomes you, so why not pay us a visit. You'll find everything you need to plan your trip right here on this site. And after you've explored the country …..
DON'T FORGET TO RELAX WITH A WEE DRAM OF OUR FAMOUS SCOTCH WHISKY!
Thanks for visiting, John.