Scotland drinks festivals cater for lovers of real ales, fine wines, and exquisite whiskies. Enjoy a wonderful experience as you satisfy your thirst and/or tickle your taste buds.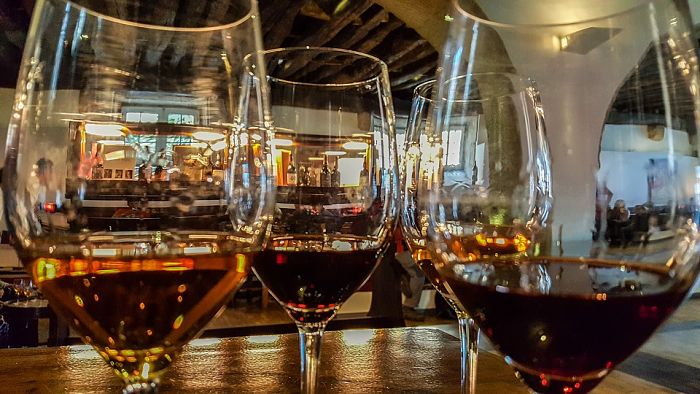 If visiting Scotland you should, if possible, take in one of these events, and snap up the opportunity to sample some fabulous wines, our finest malt whiskies, and real ales.
SCOTLAND DRINKS FESTIVALS 2018….
MAY 2018
Spirit of Speyside Whisky Festival
3rd – 5th May 2018, Speyside
Kingdom of Fife Real Ale and Cider Festival
3rd – 5th May 2018, Glenrothes
Lodge St Clair of Dysart – Beer Festival
11th – 13th May 2018, Kirkcaldy
Perth Beer Festival
12th May 2018, Perth
Helensburgh Beer & Gin Festival
18th – 19th May 2018, Helensburgh
The Whisky Stramash
19th – 20th May 2018, Edinburgh
Eat And Drink Festival
31st May – 3rd June 2018, SEC Glasgow
JUNE 2018
Eat And Drink Festival
31st May – 3rd June 2018, SEC Glasgow
FyneFest
1st – 3rd June 2018, Cairndow, Argyll
Glasgow Festival of Wine
8th – 2nd June 2018, Glasgow Trades Hall, Glasgow
Currie Beer And Curry Festival
8th – 9th June 2018, Currie, Edinburgh
Edinburgh Whisky Festival
16th June 2018, Edinburgh
Glasgow Real Ale Festival
21st – 23rd June 2018, The Briggait, Glasgow
Midsummer Beer Happening
28th – 30th June 2018, Baird Park, Stonehaven
JULY 2018
Scottish Real Ale Festival
5th – 7th July 2018, Corn Exchange, Edinburgh
AUGUST 2018
Banchory Beer Festival
10th – 12th August 2018, Deeside Rugby Club Pitches, Banchory
Alba Real Ale Festival
24th – 26th August 2018, Tayside
SEPTEMBER 2018
Jocktoberfest
7th – 8th September 2018, Black Isle, near Inverness
Moktoberfest Charity Beer Festival
28th – 29th September 2018, Eligin Town Hall, Moray
OCTOBER 2018
Ayrshire Real Ale Festival
4th – 6th October 2018, Concert Hall, Troon
Clachaig Inn October Fest
12th – 27th October 2018, Clachaig Inn, Glencoe, Argyll
Ullapool Beer Festival
25th – October 2018, Morefield Motel, Ullapool
NOVEMBER 2018
Edinburgh Festival of Wine
3rd November 2018, Balmoral Hotel, Edinburgh
Glasgow's Whisky Festival
10th November 2018, Hampden Park, Glasgow
Drambusters Whisky Festival
24th November 2018, Dumfries
---

See the Scotland Travel Information page for all the information you need for travelling to and within Scotland. Get helpful advice on passports and visas, currency, weather, holiday extras, useful travel links and much more.

---