Scotland running events provide a challenge for everyone. With competitive events including marathons, half marathons, 10K and 3K runs, you'll find something to suit your fitness level. More experienced runners can tackle stamina-sapping hill races.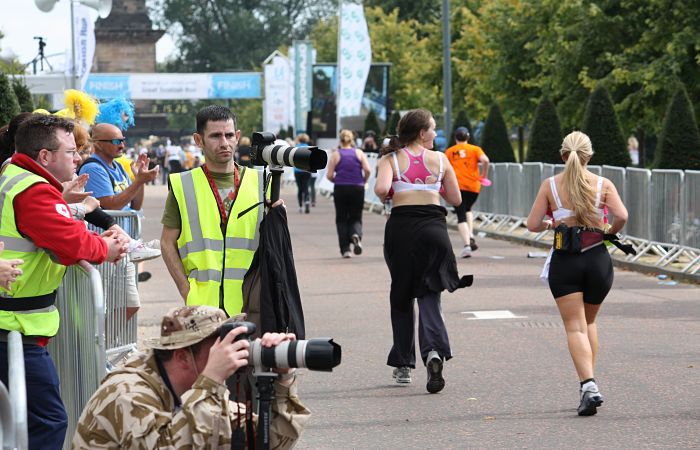 ---
CORONAVIRUS (COVID-19)
Possible cancellations or postponements. Please check with the venue/event organiser for updates.
---
SCOTLAND RUNNING EVENTS CALENDAR 2020….
Running events in Scotland have soared in popularity in recent years. From the months of January to October, you will find a comprehensive list in locations countrywide.
JANUARY 2020
Lumphanan Detox 10K
2nd January 2020, Lumphanan, Aberdeenshire
El-Brim-Ick Hill Race 4.8K
4th January 2020, Aberdeenshire
Loch Morlich 5K & 10K
5th January, 2020
Great Stirling Castle Run
11th January, 2020
Foxtrail 5K Series Race 4
11th January 2020, North Berwick
Skull Trail Race
19th January 2020, Glenrothes
Falkirk Epic Trail race
19th January, 2020
Roon The County
20th January 2020, Kilmarnock
FEBRUARY 2020
Falkirk Ultra Race
2nd February, 2020
Forfar Multi Terrain Half Marathon
2nd February, 2020
Kinloss To Lossiemouth Half Marathon
16th February, 2020
Glentress Trail Races 10K & 21K
22nd – 23rd February 2020, Peebles
MARCH 2020
Meadows Marathon 5K, 10k, half, full
1st March 2020, Edinburgh
F50K Falkirk Ultra Marathon
1st March, 2020
Resolution Run Edinburgh 1K to 15K
1st March 2020, Cramond Foreshore
Inverness Half Marathon & 5K Run
8th March, 2020
RunSOCIAL 5K and 10K
8th March 2020, Mugdock Country Park
Resolution Run Dundee 5K & 10K
8th March 2020, Camperdown Park
The Mighty Deerstalker
14th March 2020, Innerleithen
Balloch To Clydebank Half Marathon
15th March, 2020
Resolution Run Glasgow 5K & 10K
15th March 2020, Glasgow Green
NIGHTRun 5k & 10K
16th March 2020, Pollock Park
John Muir Way Ultra Marathon
28th March 2020, East Lothian
Winton Trail Run
28th March 2020, Winton Castle, Pencaitland, East Lothian
Alloa Half Marathon
29th March, 2020
Run Garioch
29th March 2020, Inverurie
Glasgow To Edinburgh Ultra Marathon
CANCELLED 2020
APRIL 2020
Ultra Tour of Arran
POSTPONED, Isle of Arran
Glenlivet 10K Run
POSTPONED, Glenlivet Distillery, Moray
Run Balmoral
CANCELLED, Balmoral
The Highland Fling Ultramarathon
CANCELLED, Loch Lomond & The Trossachs
MAY 2020
Tiree 10K & Half Marathon
CANCELLED
Kintyre Way Ultra
9th May, 2020
Loch Leven Half Marathon
9th May 2020, Kinross
Cateran 55 Ultra Marathon
16th May 2020, Spittal of Glenshee
Race For Life
17th May 2020, Glasgow
10K race (adults and children) for Cancer Research UK.
Race For Life
17th May 2020, Glasgow
5K race (adults and children) for Cancer Research UK.
Kirkcudbright Academy Half Marathon
CANCELLED
Stornoway Half Marathon, 10K
POSTPONED
Mull of Kintyre Half Marathon & 10K Run
23rd – 24th May, 2020
Loch Ness Challenge Marathon & 10K Run
29th – 31st May, 2020
West Highland Way Challenge Race
POSTPONED, Fort William
JUNE 2020
Strathearn Marathon
CANCELLED
Lochalsh Dirty 30
CANCELLED
Port Glasgow 10K
16th June 2020, Port Glasgow
Starts and finishes at Coronation Park.
West Highland Way Race
CANCELLED, Milngavie
Saltire 24 Midsummer Race
CANCELLED, Aberdeenshire
Lairig Ghru Race
28th June 2020, Braemar
JULY 2020
Isle of Harris Half Marathon
4th July, 2020
Stonehaven Half Marathon & 1K
CANCELLED, Mineralwell Park, Stonehaven
Great Glen Ultra
11th July 2020, Fort William
Edinburgh 24
CANCELLED, Holyrood Park, Edinburgh
Mull Half Marathon, 10k and Junior Races
CANCELLED, Cragnure, Isle of Mull
AUGUST 2020
Devil o' The Highlands
CANCELLED, West Highland Way
Isle of Coll Half Marathon + 10k, 5k, 1k kids run
CANCELLED 2020, Isle of Coll
Roon The Toon
CANCELLED 2020, Kilmarnock
Mens 10K Run
3Oth August 2020, Glasgow
SEPTEMBER 2020
Tiree Ultramarathon
CANCELLED, Sorobaidh Beach
Glencoe Marathon Gathering
CANCELLED, Glencoe
Edinburgh Marathon Festival
CANCELLED
Kilmacolm Half Marathon, 10K & 3K Runs
CANCELLED
Seven Hills of Edinburgh
CANCELLED
Salomon Ring of Steall Skyrace
19th September, 2020
Salomon Ben Nevis Ultra
20th September, 2020
Salomon Glencoe Skyline
20th September, 2020
Scottish Half Marathon & 10K Run
CANCELLED, Edinburgh
The Two Breweries Hill Race
26th September 2020, Innerleithen
OCTOBER 2020
Simply Health Great Family Run
CANCELLED, Glasgow
Junior Great Scottish Run
CANCELLED, Glasgow
Bank of Scotland Great Scottish Run
CANCELLED, Glasgow
Baxters Loch Ness Marathon
CANCELLED, Fort Augustus
Tunnel Trail Run, 20km, 10km and 4km
CANCELLED, Tweed Valley
Stirling Scottish Marathon
CANCELLED
Race For Life
CANCELLED, Edinburgh
5K race (adults and children) for Cancer Research UK.
Pentland Skyline Hill Race
11th October 2020, Pentland Hills (near Edinburgh)
Aviemore Half Marathon & 10K
18th October 2020, Badaguish Outdoor Centre
Jedburgh Three Peaks Ultra Marathon
25th October, 2020
Mens 10K
25th October 2020, edinburgh
Isle of Skye Half Marathon
31st October, 2020
---
PLEASE NOTE: Some of our running events take place on our Islands, so if travelling from the mainland and you need some help on how to get to any of these locations, check out the Travelling in Scotland page for links to ferry services around Scotland.
---
DO YOUR OWN THING….
If you're just getting started on the running scene, of if you prefer doing your own thing, Scotland has many great running trails to get you going. You can jog along in peace and tranquillity, at your own pace, in your own time, and even stop now and again to admire the scenery. Check Map My Run website for trails near you.
---
MORE EVENT LISTINGS…
---
MORE OUTDOOR ACTIVITIES…
---
SEARCH EVENT LISTINGS BY MONTH….
January – February – March – April – May – June – July
August – September – October – November – December
---