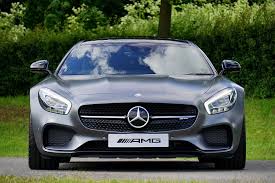 Car hire is a blessing when everything goes to plan. Arriving at the airport and having your car ready and waiting brings a huge sense of relief.
Unfortunately, things don't always go according to plan, and that's why it's important to rent your car from a reliable and trustworthy company.
One such company in the United Kingdom is Hertz, who have been around for a long time and built up trust with customers. Car hire is a must in certain parts of Scotland. We have many islands that are popular with overseas visitors, particularly the Isle of Skye and the Isle of Arran. Having visited both, I can tell you that a car is essential.
In fact, if you intend visiting any part of The Highlands, it's advisable to go by car.
If you're not too keen on driving from your arrival airport, you'll find smaller car rental companies in most towns. Anyway, getting back to Hertz, here's some information:
CAR HIRE CITIES
London
Manchester
Belfast
Glasgow
Edinburgh

AIRPORT CAR HIRE
London Heathrow
London Gatwick
London Luton
London Stansted
Manchester
Edinburgh
You can book short or long term hire with a choice of small cars, family saloons and luxury cars, with many optional extras. Plus, there's always some special offers on.
All the information you will need can be found on the official Hertz website.

Hiring a car allows you more freedom to make the most of your visit to Scotland. Regardless of which part of the country you're in, there are some places I would recommend, and I've written about some of them on the Scotland Trips page.
---

See the Scotland Travel Information page for all the information you need for travelling to and within Scotland. Helpful advice on passports and visas, currency, weather, holiday extras, useful travel links and much more.

---