The City of Glasgow has everything you would want for a short city break, or a holiday. The second most popular tourist destination in Scotland is absolutely buzzing.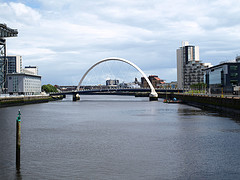 Scotlands largest city, and the UK's third largest city, is a busy hive of tourism and industry.
This popular city has a metropolitian population of over 1 million, and is well known for its hospitality.
I live just 20 miles away and I could be accused of being biased, so I will try to keep this overview as factual as possible, but it is a great city. A host of attractions include the Kelvingrove Art Gallery and Museum, (now the number one visitor attraction in Scotland), and the fabulous Glasgow Science Centre another hugely popular visitor attraction.
Also worth seeing is the beautiful Glasgow Cathedral, built during the 13th and 15th centuries. It's open all year, Summer 9.30 – 5.30, Sunday 1pm – 5.30, Winter 9.30 – 4.30, Sunday 1pm – 4.30 and admission is free. There are museums and art galleries in abundance, including the famous Burrell Collection. There's something of interest in the Museums for everyone, and most of them are publicly owned and free to enter.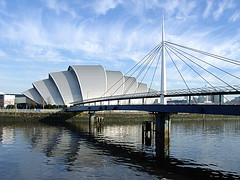 The SECC (Scottish Exhibition and Conference Centre) known as the "Armadillo" because of its distinctive shape, is the UK's largest of its kind, and this is where you can catch some of the top acts with stars from all over the world.
Theatre goers are in for a treat with some great shows in a variety of theatres including The King's Theatre, Theatre Royal and the Citizens' Theatre. Definitely worth visiting is the Royal Concert Hall, Scotland's premier music venue offering the very best in classical, world music and popular entertainment. If you like any kind music, this is the place.
The city of Glasgow festivals virtually fill the calendar all year round. There's always something to do, and they suit a variety of tastes, with great films, comedy and jazz.
If I were to tell you about the great restaurants, I would need to build another website, and with so many choices it would be difficult for visitors to decide where to eat. See my top five Favourite Restaurants in Glasgow, chosen for quality and good service.
A shopaholics paradise, the city is second only to London for shopping in the whole of the UK.
The two main shopping streets in the city are Sauchiehall Street, which has the Sauchiehall Street Centre, well worth seeing, and the fabulous Argyle Street, where you can find the Argyle Arcade, the St Enoch Centre and Princes Square.
A visit to either of these provides you with a first class shopping experience, and you'll find everything on offer from basement bargains to top designer labels, with street entertainment along the way. Visitors come to the city in droves for the shopping.
Nightlife in the City of Glasgow is exciting and diverse enough to suit all tastes.
Clubbers and music lovers are spoiled for choice, and you can have a ball at King Tut's Wah Wah Hut, venue for up and coming bands, (Oasis were discovered here). Other great venues include the upmarket Archaos and Barbaza. I could probably write a page about shopping and nightlife alone, because they are brilliant, but you can learn a lot more about Glasgow with the Top Ten Guide, incorporating the popular Lobey Dosser Tribute Blog, providing visitors with a fresh and focussed outlook on the City.
I have to stop for breath, and there was me trying not to be biased….
OK, nearly done….
Something you must see is "The Barras", one of the great institutions of Scotland. The proper name of the Barras is the Barrowland Market, a street and indoor market in the east end of Glasgow, and home to the fabulous Barrowland Ballroom, a world famous music venue. The Barras is situated in the Gallowgate between Central Station and Celtic park, and from the city centre, anyone will direct you there.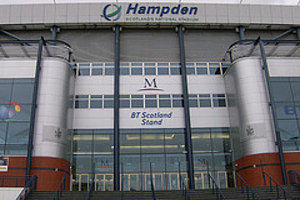 There are few people more passionate about football than the Scots, especially the "Old Firm" fans, and the famous "Tartan Army".
The Old Firm are our two most famous football teams, Celtic and Rangers, and the "Tartan Army" is the adopted name of the wonderful fans who follow the Scotland team everywhere, and have won EUFA Fair Play Awards. These three grounds are Scotland's largest football stadia: Celtic Park is the biggest, with 60,832 seats, then our national football stadium, Hampden Park with 52,670, and Ibrox Stadium holds 51,082.
In 2003 the city was awarded the title of European Capital of Sport.
So, if you find yourself in Scotland, you must visit the City of Glasgow. True, you may get rain, but you won't encounter armies of tourists, although many areas of the city radiate a cosmopolitan ambiance. One of our famous visitors was Daniel Defoe. When he visited the city in the early 18th century, he enthusiastically voiced his opinion that it was "the cleanest and beautifullest and best built city in Britain, London excepted".
Glaswegians have a distinct dialect described as the "Glesga patter".
You'll love them though, because they are so genuine, helpful, and their warmth and friendly banter will stay with you long after you leave Scotland.
Och …. I suppose I am biased …
GLASGOW'S PURE DEAD BRILLIANT!!
Find A Hotel In Glasgow. Different providers, different prices, and user reviews. Save time and money, search them all here for the best deal.