If visiting Scotland, the City of Stirling should be on your itinerary, especially if you're a history buff. But if you're looking for a bustling city centre, you're also on a winner here.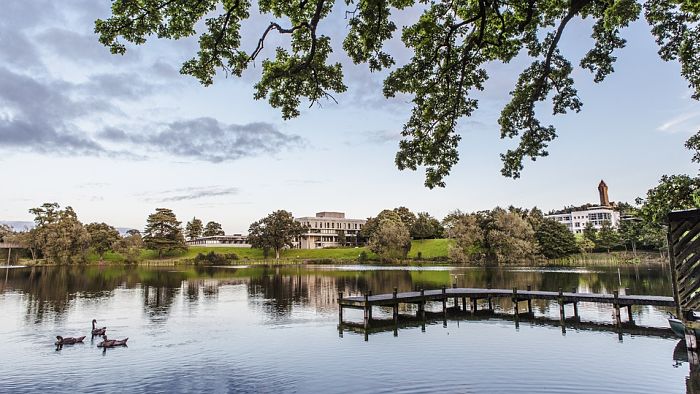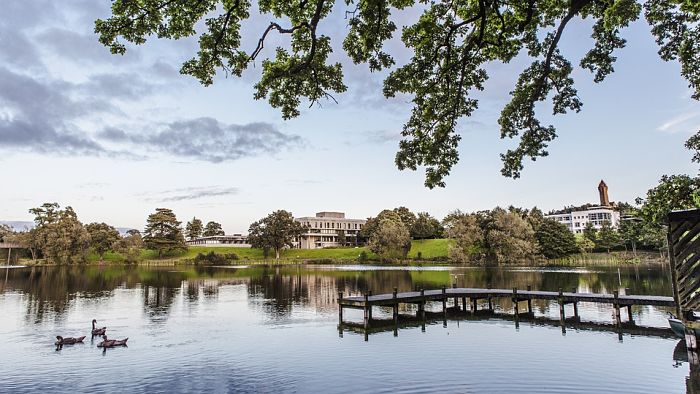 Much of the history revolves around Stirling Castle (pictured here) in the era of William Wallace and Robert the Bruce. In those days Stirling was a town, and an important one at that. Both of these great heroes fought and won in Stirling, against King Edward I and Edward II of England's armies, in their struggle to keep Scotland free from English rule.
It was widely believed that whoever controlled Stirling, controlled Scotland. Thankfully, those days are past, and the City of Stirling today is a vibrant and thriving community.
The Historic City of Stirling
Now I don't know about you, but anywhere I go, even on holidays abroad, if there's an "Old Town" that's one of my first stops. Stirling Old Town is just a "stones throw" away from the "New Town", and between the two, there's a host of things to see and do.
THINGS TO SEE AND DO IN HISTORIC STIRLING…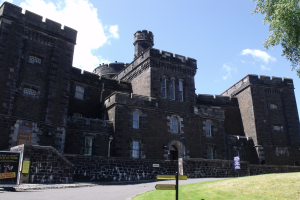 THE OLD TOWN JAIL
One of Stirling's top attractions and well worth visiting. Many excellent reviews on TripAdviser.
---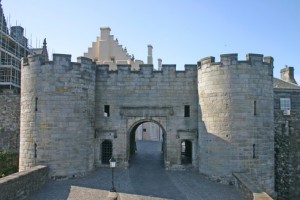 STIRLING CASTLE
The number one attraction. Not surprising, with its bloody and colourful history.
---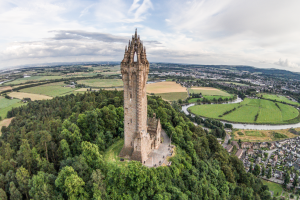 THE NATIONAL WALLACE MONUMENT
Standing high on the Abbey Craig where Wallace watched the English army gather.
---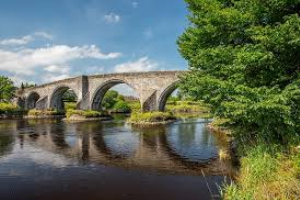 OLD STIRLING BRIDGE
The battle of Stirling Bridge: William Wallace's men defeated Edward I and his army in 1297.
---
This is just a small sample of attractions. Visitors should find Scotland Tours interesting.
WHAT TO SEE AND DO IN MODERN DAY STIRLING…
If retail therapy is your thing, the Stirling High Street will appeal. You'll find all major brand name retail outlets in the High Street, The Arcade with its beautiful Victorian architecture and the modern Thistle Shopping Centre. With numerous coffee shops, pubs and restaurants you can easily spend a whole day in the city centre alone.
Venture into the Old Town and you can even pick up some Highland Bagpipes to take home with you. On the second Saturday of each month there's the Farmers Market.
Some popular free attractions are the Stirling Smith Museum and Gallery, Stirling's Heritage Artist, and the Allanwater Brewhouse, in the nearby town of Bridge of Allan.
If you're an outdoor type, you'll love the Stirling landscape, ideal for walking and cycling.
You can have a leisurely stroll in Stirling University, which is open to the public. If you prefer hill walking you can take in a walking tour, and cyclists can hire a bike in the city.
STIRLING UNIVERSITY WITH THE WALLACE MONUMENT IN THE BACKGROUND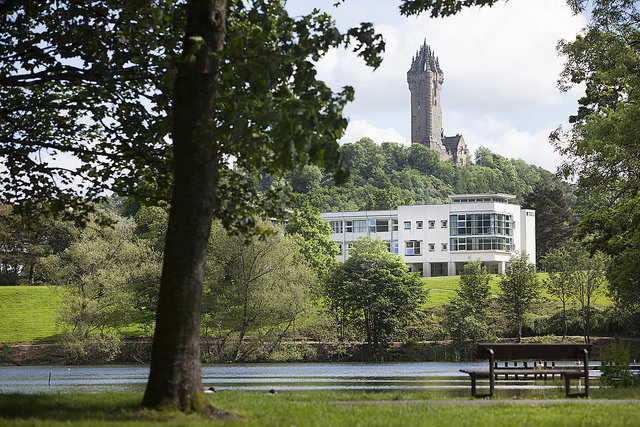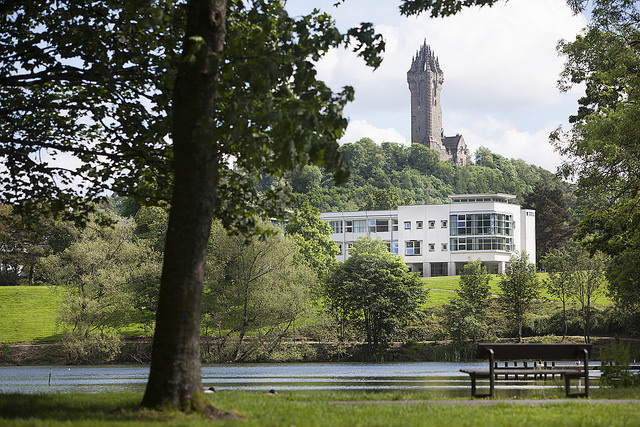 Like most cities, especially with a student population, Stirling has a vibrant nightlife.
Bars and clubs come to life with live music and themed nights, but there are also many more sedate venues scattered around the City of Stirling if you just want a quiet drink.
THINGS TO SEE AND DO IN THE STIRLING AREA…
If history is not your favourite thing, or if you have children who need to be entertained, there are many more attractions that are not too far away in the surrounding area.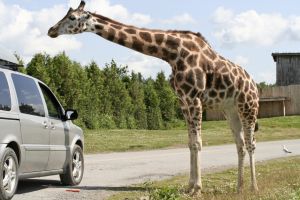 BLAIR DRUMMOND WILDLIFE SAFARI PARK
Not far from Stirling and a great family day out. The children definitely won't get bored here.
---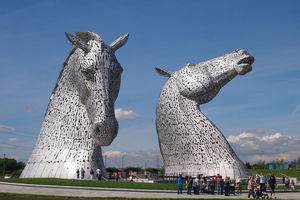 THE HELIX
In Falkirk, not too far away. Much to do here, but main feature is The Kelpies, pictured here.
---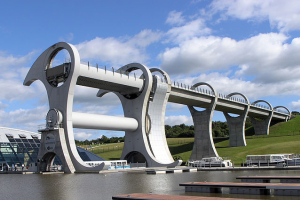 THE FALKIRK WHEEL
Also in Falkirk: rotating boat lift is a modern day feat of engineering. Kids amusements.
---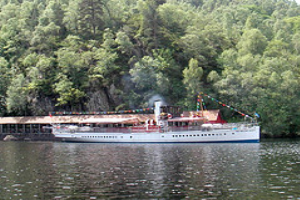 LOCH KATRINE IN THE TROSSACHS
Head for Loch Katrine in The Trossachs and have a sail on the Sir Walter Scott Steamship.
---
The City of Stirling is in Central Scotland. It is ideally placed for visitors to head in any direction. To the West is Loch Lomond, to the South East is Edinburgh, to the South West is Glasgow, and to the North East, Perth and St Andrews, all within easy reach.
---

Find A Hotel In Stirling. Different providers, different prices, and user reviews. Save time and money, search them all here for the best deal.

---
Many of our visitors come to Stirling for a day trip, but to fully appreciate the history of the place, and to sample much of what the city and the surrounding area has to offer, I would strongly recommend that you allow yourself at least three days to take it all in.
---

See the Scotland Travel Information page for all the information you need for travelling to and within Scotland. Get some helpful advice on passports and visas, currency, weather, holiday extras, useful travel links and more.

---