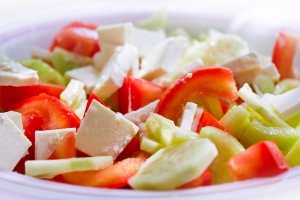 Just as you would expect, a cosmopolitan influence is to be found in the capital, and there are many fine restaurants to satisfy residents and visitors from all over the world.
The restaurants I recommend are all pretty much in city centre locations, because in my numerous visits to Edinburgh, I have not found it necessary to stray much further from where all the main activity is, apart from Leith that is, where there is always quite a lot happening at any time of the year.
My 5 favourite Edinburgh restaurants :
The Witchery
Castlehill
The Royal Mile
Edinburgh
EH1 2NF
Tel : 0131 225 5613

Located by Edinburgh Castle, The Witchery is a fabulous restaurant, visited by many celebrities. Succulent steaks, fish and seafood can be savoured in beautiful surroundings, and although a bit expensive, it's not way over the top. Well worth the outlay for a very special occasion.
Amber
The Scotch Whisky Heritage Centre
Castlehill
The Royal Mile
Edinburgh
EH1 2NE
Tel : 0131 477 8477

Again, close to the castle, this reasonably priced restaurant serves the best of traditional Scottish food. Venison, beef, seafood and vegetarian options can be enjoyed with a selection of over 200 varieties of whisky.
Atrium
10 Cambridge Street
Southside
Edinburgh
EH1 2ED
Tel : 0131 228 8882

A bit pricey, but has won quite a few prestigeous awards, so the price tag comes as no surprise. Everything is cooked to perfection, and combined with nice decor and good service, it's become a favourite of many.
The Shore Bar and Restaurant
3 Shore
Leith
Edinburgh
EH6 6QW
Tel : 0131 553 5080

Specialising in seafood, this bar has a touch of class, with wood panels, real fires, and live music. You can get really comfortable here, and if it wasn't for the music, you'd probably ask for a hammock after your meal.
Smoke Stack
53-55 Broughton Street
New Town
Edinburgh
EH1 3RJ
Tel : 0131 556 6032

Chargrilled burgers, steaks, chicken, pasta, crepes and a good vegetarian selection. Decor isn't the best, but the service and the food is good, and reasonably priced. Ideal if you're really hungry and want a quick bite
That's my five favourite restaurants in the city of Edinburgh. There are hundreds more but I've not had the good fortune of trying them all yet. Maybe some day.