Scotland events highlights for the month of July include the Open Golf Championship, the Hebridean Celtic Festival, and of course, the major music festival T in the Park.
Stonehaven Folk Festival
7th – 10th July 2016, Stonehaven
Home of good music and song. Some of the best Traditional and Contemporary Folk music with Concerts, Ceilidh, and more.
T in the Park
8th – 10th Jul 2016, Strathallan Castle, Perthshire
This festival has become one of the major European Music Festivals.
Newton Stewart Traditional & Acoustic Music Festival
8th – 9th July 2016, Newton Stewart
A weekend of great music with workshops and concerts.
Open Golf Championship
10th – 17th July 2016, Royal Troon
Golf's oldest championship.
Hebridean Celtic Festival
13th – 16th July 2016, The Hebrides
Traditional and contemporary music feature in the Hebridean Celtic Festival, ceilidhs, childrens' activities and workshops. A great time is guaranteed at this popular festival.
The Classic Malts Cruise
15th July 2016, Oban
Over 100 yachts from all over Europe will set sail from Oban on a 200 mile trip, calling at some famous coastal whisky distilleries on this popular sailing event.
Edinburgh International Jazz & Blues Festival
15th – 24th Jul 2016, Edinburgh
Outdoor concerts on the streets and all sorts of venues, with international artistes performing in the longest-running jazz festival in the UK.
Inverness Highland Games
16th Jul 2016, Inverness
World Championship Games for Heavies aged over forty. Scotland's biggest inter-clan gathering features traditional music and highland dancing in the most spectacular Highland Games event.
The Wickerman Festival
22nd – 23rd Jul 2016, Dundrennan
Another great line up for the two day music festival.
Hawick Walking Weekend
28th – 30th July, Scottish Borders
A selection of walks exploring the area.
Aberdeen Youth Festival
29th Jul – 6th August 2016, Aberdeen
Showcasing the best youth talent from all over the world, the festival has all sorts of entertainment including concerts, recitals, music, dancing, theatre and massed choirs.
Edinburgh Art Festival
28th Jul – 28th August 2016, Edinburgh
Outdoor concerts on the streets and all sorts of venues, with international artistes performing in the longest-running jazz festival in the UK.
Speyfest
29th – 31st July, 2016, Fochabers, Moray.
Northern Celtic Festival has a wonderful weekend with a special programme for young people. Modern music and concerts, Celtic rock and ceilidhs with musicians from all over the world.
Merchant City Festival
30th Jul – 7th Aug 2016, Glasgow
Street arts, dance, live music, markets, fashion and design, comedy, family events, tours, heritage walks, talks, food and drink and much more.​
Free brochure for Nature & Wildlife Tours
Free brochure for Art and Artist Vacation Packages
Free brochure for Language Schools and Study Vacations
Free brochure for Castle Hotels and Castle Tours
See the Scotland Travel Information page for all the information you need for travelling to and within Scotland. helful advice on passports and visas, currency, weather, holiday extras, useful travel links and more.
Major Events in Scotland :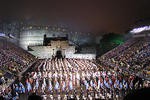 Edinburgh Military Tattoo
You'll have to book your Edinburgh Military Tattoo tickets early if you want to see this magnificent spectacle, and internationally acclaimed event, set against the backdrop of Edinburgh Castle.

Edinburgh Fringe Festival
One of the world's largest arts events, the Festival stages more than 2,000 shows in hundreds of theatres, and a lot more.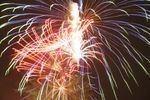 Edinburgh Hogmanay
Year after year the Hogmanay street party brings something new: Torchlight Procession, Carnival, Street Theatre and more.