When visiting Scotland there are a few money savers that are worth looking at, like free entry attractions and discount travel passes to help your money go further.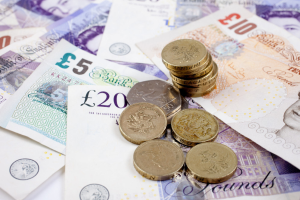 Everyone wants your business, which is good news if you're looking for some welcome ways of saving money. The information given on this page is aimed at doing just that, so when you plan your travel itinerary, at least you'll know where to take advantage of anything that might help your money go further.
We'll start off by having a look at the Great British Heritage Pass, which gives you access to many attractions not only in Scotland, but almost 600 properties in the United Kingdom, though we'll concentrate solely on Scotland for now.
MONEY SAVERS ON ATTRACTIONS & PROPERTIES….
Great British Heritage Pass: Once you've bought the pass you don't need money to enter any of the attractions covered by it. You have entry to properties covered by The National Trust for Scotland, and Historic Scotland, plus when you show the pass you don't have to wait in queues. Passes on offer are for 4,7,15, or 30 days.
You can also buy a family pass and save even more. This covers entry to many castles, including Edinburgh and Stirling Castle, gardens, abbeys, country parks, museums and more. For the full list and prices, see the Great British Heritage Pass
website.
Historic Scotland's Explorer Pass: This pass works in much the same way as the Great British Heritage Pass, but it only covers properties in the care of Historic Scotland. With this one you can have the choice of a 3 day pass, which can be used over a 5 day period, a 7 day pass (to be used over 14 days) and a 10 day pass (to use over a 30 day period). Regional passes are available for Dumfries & Galloway, Scottish Borders, and Orkney. For more information, visit the Historic Scotland website.
The Edinburgh City Pass: One of the best money savers if you're plannng to visit the capital, with entry to over 30 attractions. Includes free return airport and city centre bus transport. You can buy a 1, 2, or 3 day pass on the Edinburgh City Pass website.
FREE ENTRY ATTRACTIONS….
Glasgow Museums: You can't get a better money saving offer than FREE! All of Glasgow's museums are free, including the Transport Museum, the Burrell Collection, and Scotlands top attraction, Kelvingrove Art Gallery & Museum. There are 13 museums across the city, the full list is on the Glasgow Museums website.
Edinburgh Museums: Many museums in Edinburgh are also free – The Museum of Scotland, Museum of Edinburgh, Royal Museum, and National Galleries of Scotland. More info is available on Edinburgh Museums, the official Scottish tourism website.
DISCOUNT BUS TRAVEL PASSES….
Scottish Citylink Explorer Pass: Unlimited bus travel on any service at any time during the validity of the pass. Choose from 3 days travel out of 5, 5 days out of 10, and 8 days out of 15. Prices from £35. More information on Scottish Citylink site.
DISCOUNT RAIL TRAVEL PASSES….
First Scotrail Freedom of Scotland Pass: Valid for the Scottish rail network throughout the whole country and includes ferry services to and from the Islands. Covers any 4 out of 8 days consecutive travel or any 8 out of 15 consecutive days travel. Also valid on all Caledonian MacBrayne ferry services within Scotland.
First Scotrail Central Scotland Rover Pass: Gives you unlimited rail travel for any 3 days out of 7. Covers the whole Central Belt from Glasgow to North Berwick, and stops in between, including Edinburgh and Perth.
First Scotrail Highland Rover Pass: This one gives you unlimited rail travel for any 4 consecutive days out of 8, and it also covers some coach and ferry travel services. More information is available on the First Scotrail website.
The Trainline: This is a fantastic search facility for train timetables and prices for rail travel in Scotland, the UK and Eurostar. It offers money savers tips. You can save up to 65% when you buy your tickets online. See Buy Train Tickets for more information.
DISCOUNT FERRY TRAVEL PASSES….
CalMac Island Rover Pass: Buy the car ferry money saving passes and be free to explore the Islands of Scotland on any CalMac route. You can choose from an 8 or 15 day pass and travel as often as you want.
CalMac Island Hopscotch Pass: Explore some of the whisky distilleries of Scotland. Full details of all passes are on the Caledonian MacBrayne site.
---

Find The Best Rates For Hotels In Scotland. A comprehensive search facility to browse thousands of hotels in hundreds of town and cities.

---
Hopefully the money savers featured here will help your money go further, and let you see more of Scotland by taking advantage of some of the great discounts on offer.