Scotland events have something for everyone with a busy and varied programme. Check the listings by month for some of our most popular annual events.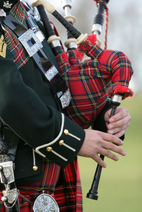 What's On: Events by Month …..
January – February – March – April – May – June – July
August – September – October – November – December
There's something for all the family to enjoy, whatever your age, or the time of year. Your biggest decision is choosing what to do!
Events in Scotland present a cultural treat for lovers of the arts, music and sport, and for those looking for something a little out of the ordinary.
PLEASE NOTE: If you're planning to visit any area near the city of Edinburgh in August, then please remember to BOOK EARLY, because our capital city is absolutely buzzing with festivals and events that attract not only residents of Scotland, but overseas visitors in large numbers, coming to experience the true flavour of Scottish culture.
And it's little wonder when you see what's on offer!
Our events are booming, especially in the capital. The city of Edinburgh comes alive in both summer and winter, hosting some of the biggest and most popular events on our annual calendar, and attracting visitors from all over the world year after year.
SCOTLAND EVENTS 2017
Here is an introduction to two of our major, and most popular Scotland events that take place in August, with a link to a full page with more information …..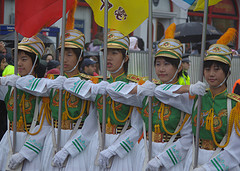 Edinburgh Fringe Festival
The Festival runs for three weeks, and it is hugely popular, with workshops for writers, traditional music and dance, the 36-hours Festival Film Programme, free art exhibitions, puppet workshops and writing classes for children, and a great deal more besides..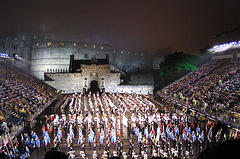 The Edinburgh Military Tattoo
With Edinburgh Castle providing the background, The Tattoo is probably the most spectacular of Scotland events. It's the largest outdoor event in Edinburgh, attracting a worldwide tv audience of 100 million, and over 200,000 attending the live show.
Music In Scotland is a gateway to Scotland's music and is dedicated to promoting music events and musicians with a Scottish connection to a world-wide audience. Find full listings for all Scotland Music Festivals You can find tickets for concerts, theatre, events including T in the Park and the Military Tattoo on the Buy Tickets page.
Sporting Events are dominated by football, rugby union and golf, with football the most popular. Outdoor activities like hiking, kayaking and cycling offer wide choices for visitors. Winter sports, like skiing, are popular especially in the Scottish Highlands.
It's not possible to talk about events in Scotland without mentioning the Highland Games. This is a chance for anyone to see our Scottish culture up close.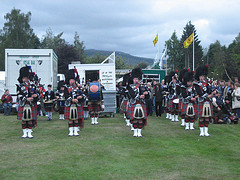 The Highland Games
The summer months have a packed programme of Highland Games in most areas of the country.
The grand finale is the Braemar Gathering, held on the first Saturday in September each year, and is always attended by a member of the Royal Family.
Winter in Scotland also sees other fantastic events taking place, like Glasgow on Ice, on from late November to late December. It's held in Glasgow's George Square and features non-stop music and ice dancing. Set on one of the biggest outdoor ice rinks in Europe, and with the magical Christmas illuminations in place, it's a beautiful sight.
Another of the great Scotland events starting late November is Edinburgh's Christmas, with most of the action taking place around Princes Street Gardens. This is a fabulous event with a host of highlights including Santa's Reindeer Garden, The Edinburgh Wheel, The Light Night, The Traditional German Christmas Market, The Great Scottish Santa Run and Winter Wonderland to get you going in time for the Hogmanay Party.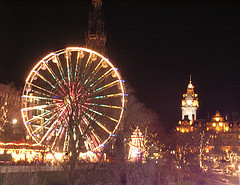 The Edinburgh Hogmanay Party
Another of our popular Scotland events not to be missed is the fabulous, much celebrated Edinburgh Hogmanay Party, which is the world's biggest New Year bash. It has also earned the reputation of being one of the safest and friendliest outdoor events in the world. You have to book this in advance.
There are many great outdoor events taking place throughout the year, so it's worth checking the full annual calendar if your interest lies in any of the following:
Buy Train Tickets
Search train timetables and prices, and save up to 65% when you buy train tickets in advance for rail travel Scotland, UK and Eurostar.
Cheap Flights
This incredible search facility returns results and price comparisons from hundreds of travel companies to provide you with the lowest air fares.