Scotland music festivals present us with a cultural treat, from traditional Celtic music to classical and pop, in venues throughout the country.
There are so many fabulous festivals and concerts that take place in the country every year, so I thought it would be nice to have a complete list of music festivals in Scotland, and access to concert tickets all together on one page.
The 2015 calendar is as diverse and exciting as always, and all the old favourites are there, including T in the Park, and of course, some good folk festivals. If you appreciate good music, you're guaranteed to find something here, whatever your taste may be.
Scotland Music Festivals …..
MARCH 2015
20th – 22nd March
Neil Gow Festival
Fiddle festival, Dunkeld & Birnam, Perthshire.
APRIL 2015
30th April – 3rd May
Shetland Folk Festival
Traditional Folk music, Shetland.
MAY 2015
21st – 24th May
Orkney Folk Festival
Traditional Folk music, Orkney and Caithness.
JUNE 2015
TBC
Rock Ness
Pop & Rock festival, Inverness.
11th – 14th June
Kirkcudbright Jazz Festival
24th – 28th June
Glasgow International Jazz Festival
Venues around the city, Glasgow.
TBC
Dundee Blues Bonanza
The blues capital of Scotland, Dundee.
29th June – 3rd July
Mendelssohn on Mull
Classical & Opera festival, Mull.
JULY 2015
29th June – 3rd July
Mendelssohn on Mull
Classical & Opera festival, Mull.
9th – 12th July
Stonehaven Folk Festival
Traditional Scottish folk music festival, Stonehaven.
9th – 10th July
T in the Park
Probably the most famous festival, Strathallan Castle, Auchterarder,.
15th – 18th July
Hebridean Celtic Festival
Traditional Folk & Celtic music, Stornoway, Isle of Lewis.
17th – 19th July
ButeFest
3 days of live music on the Isle of Bute.
24th & 25th July
The Wickerman Festival
Alternative music festival, Wickerman Festival Site, Dundrennan.
AUGUST 2015
6th – 8th August
Belladrum Tartan Heart Festival
Rock & Pop, Beauly.
8th – 9th August
Party At The Palace
Rock & pop, Linlithgow.
10th – 16th August
Piping Live
International Piping Festival, Glasgow.
21st – 23rd August
Innerleithen Music Festival
Music for everyone, Innerleithen.
TBC
Summer Music
Classical music, Isle of Cumbrae.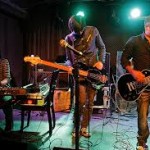 VIEW GIGS & BUY CONCERT TICKETS HERE
T IN THE PARK TICKETS ON SALE NOW
If you found these listings for Scotland Music Festivals helpful, you may also be interested in some other events in Scotland.
More Event Listings :
Scottish Highland Games Calendar
Outdoor Activities :
Hiking in Scotland
Choose from a great range of Walking and Hiking Packages.
Fishing in Scotland
The best in Fishing Packages, Bait & Tackle and Outdoor Wear.
Golfing in Scotland
Links to pristine Golf Courses.
Kayaking in Scotland
Kayaking, Canoeing & White Water Rafting. Open sea or lochs.
Bicycle Tours in Scotland
Island hopping or touring the beautiful countryside.
Skiing In Scotland
A good challenge for winter sport enthusiasts.