Aaaaaah ….. The magic of Scotland outdoor activities. Excellent terrain, great fishing, golf, wildlife, fabulous cycle tracks, and the most enchanting woodland walks.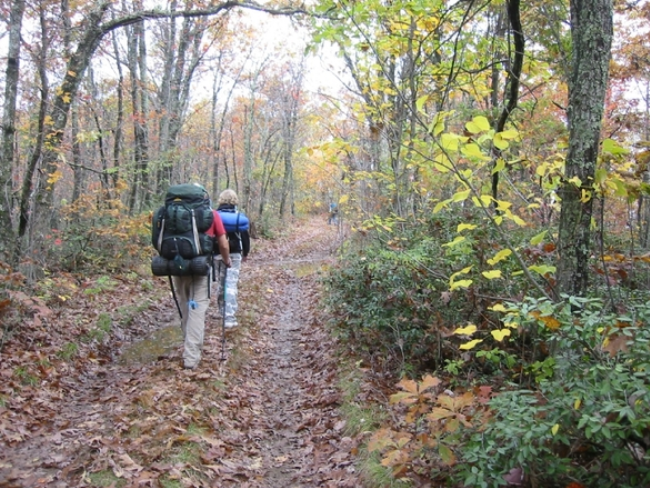 You are presented with a magnificent range of outdoor activities in Scotland. With something for everyone, young or old, and options all year round, outdoor enthusiasts from all over the world return each year.
That's not surprising when you consider what's on offer. Stunning scenery can be enjoyed with Walking & Hiking, Golf Resorts & Vacations, Sailing & Boating, Kayaking, Canoeing & Whitewater Rafting, and some excellent Cycling Tours.
Winter sports are also popular activities, skiing in particular, not surprisingly, with our snowfalls sometimes coming up until Easter.
I have to admit that it has only been in recent years that I have taken an interest in the great outdoors, and I was surprised and amazed at how much Scotland has to offer, and the excellent facilities provided. Our woodland walks are nothing short of 'exhilarating' with the combination of crisp fresh air, and the raw, natural beauty of the countryside, especially in Autumn, with its dazzling array of colour. It's pure magic!
Wherever you go, from The Highlands in the north to Dumfries & Galloway in the south, there are numerous activities to keep you occupied. When you finally stop to catch your breath, remember to sample the delicious food and our fine malt whisky.
But outdoor activities are not only reserved for energetic types. If you're looking for some leisurely pursuits and a little relaxation, you can choose from some of the best fishing packages, nature & wildlife, historical buildings & castles, and cultural tours.
Whatever you do in Scotland, you will be enchanted with the beautiful scenery, the views of the mountains and lochs, and the peace and serenity of the countryside. You will get a warm welcome wherever you go, and you are guaranteed a fabulous time.
I've selected what I consider to be the best outdoor activities to suit all tastes. Follow the links to read some more about the activities listed here, and if there are any that appeal, you can request a free brochure and start planning your trip of a lifetime now.
Shop Here For All Outdoor Clothing & Accessories
Scotland Outdoor Activities ….
Fishing in Scotland
For your next fishing in Scotland holiday or even a nice and relaxing day out, the Scottish Highlands is really good value.
Golfing in Scotland
A marvellous experience and challenge to Golfers of all levels:- Play over those courses designed by champions.
Hiking in Scotland
Sample some of the best hiking and trekking in Europe. The beauty of the Highlands offers an unrivalled experience.
Kayaking in Scotland
Canoeing and kayaking are fantastic in Scotland's lochs, rivers and waterways ….. perfect for exploring.
Bicycle Tours in Scotland
One of the more popular Scotland outdoor activities and one of the best ways to enjoy the scenery and tranquillity.
Skiing in Scotland
With the sun shining, and the snow good, skiers in Scotland have a magnificent experience in beautiful surroundings.
Scotland Wildlife
Reindeer, Red Squirrels, Otters, Dolphins, Golden Eagles and more await you on Scotland outdoor activities.
See Also:
The Scotland Travel Information page has all the information you need for travelling to and within Scotland. Helpful advice on passports and visas, currency, weather, holiday extras, useful travel links and more.
Packages and Tours :
Cultural Tours Scotland
Culture Tours of Scotland will take you on a magical journey, with breathtaking sights, and indulgence. Sample the whisky and haggis.
Spiritual Tours Scotland
In today's fast moving lifestyle, we sometimes feel the need for peace of the body and mind. This is known as 'Spiritualism' or 'Meditation'.
Scotland History Tours
Sample the unique taste of Scotland with these fabulous tours. Lose yourself in the romance of our stories, mysteries, and our castles.