You'll find everything you need for planning the best Scotland trips right here with my recommended places for holidays, fun packed day trips, tours, and accommodation.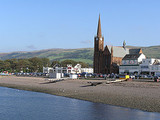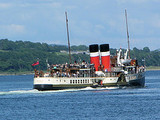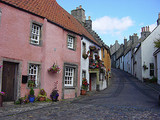 Choosing a well earned holiday or short break could be just what you need for a chance to relax and enjoy our Scottish hospitality. But of course, there are quite a few options available, so how exactly do you go about choosing the best places to visit?
If you know what you're looking for, that's great.
But if you're unsure, you can relax. Wherever your interests lie, whether it's in culture, history, breathtaking scenery, or nightlife, you're guaranteed to find it on my selected Scotland trips. And please take some time to check the Scotland Travel Information page for the essential things you'll need to know for travelling to and within Scotland.
Search hotels in Scotland in over 300 towns and cities.
Check the Search Flights page for the lowest air fares.
Get great rates on Car Rental here.
See the Buy Train Tickets page and save up to 65%.
Many visit for History and Culture Tours. Some come for our Outdoor Activities, like golf, hiking and cycling. I would say that the best way to see the country is by walking, but unless you are a keen hiker then driving is recommended to allow you to see the best of the countryside. Driving here isn't too bad, especially in the Highlands.
Still undecided? Read on and find the best places to see on YOUR trip, for all the top attractions, day trips and holidays. The places I've written about here are all personal favourites of mine, and I believe they are among best places to see in the country.
Some folks prefer the culture and nightlife of the city, but a lot of people take holidays here to enjoy beautiful scenery and relaxation. It's up to you, but if you live in the city then maybe you'd be best opting for a quiet setting with stunning views, but close enough to explore the lochs and the charming wee towns and villages around them.
Best Scotland Trips …..
I have been to the places featured here. I can recommend them all for short breaks, and good places for day trips and holidays. They are listed here in no particular order: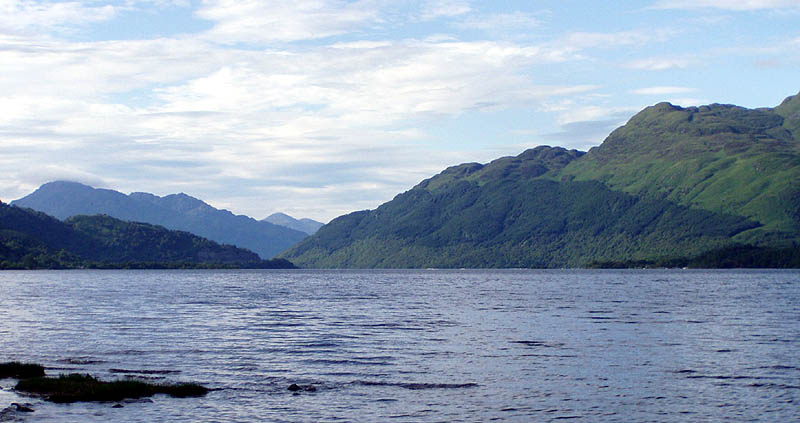 Loch Lomond is the largest expanse of inland fresh water in Britain. It makes an ideal base for holidays here, because it's superbly situated for the City of Glasgow, and exploring the beautiful rustic countryside. A perfect location for people of all ages.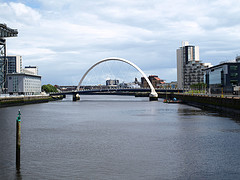 Fantastic! The city boasts world famous art collections, the best shopping in the UK outside London, and also some of the most vibrant and exciting nightlife in the country. You definitely won't get bored!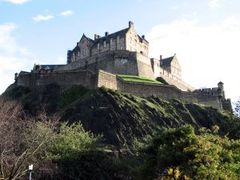 The capital is absolutely brilliant. Two weeks might not be enough (especially in August) as there is so much going on, with The Edinburgh Military Tattoo and The Edinburgh Fringe Festival.
---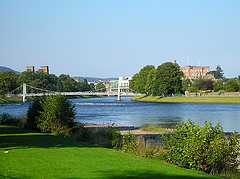 With a full programme of events like the Highland Show, Highland Dancing, Pipe Bands, and the Highland Games, there's always something to see, and the nightlife scene is absolutely buzzing.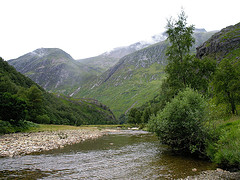 There are some famous sights to be seen in the Highlands, places like Glencoe, The Isle of Skye, Loch Ness and Ben Nevis. It's ideal for outdoor activities like golf, hiking, fishing and much more.
---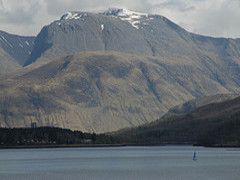 Known as the outdoor capital of Scotland, Fort William will please if that's your thing. An ideal base for exploring the Highlands, with lochs, climbing, cycling, walking facilities, and the Nevis Mountain Range.

This nice part of the country is steeped in history and legend, with lots of interest for students of history and folklore. Plenty of attractions, with nice countryside, and it became the hometown of Robert Burns.
---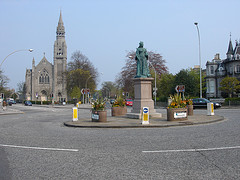 Nicknamed the Granite City because of it's many fine granite buildings. Great for Scotland trips if you're looking for a host of events and festivals, a vibrant music scene for some great nightlife, good shopping and fresh seafood.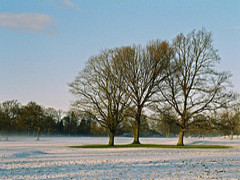 A great base for exploring east, north and central Scotland. Rich in architecture and history, with lots of attractions, shopping, restaurants and accommodation. This is an excellent base for taking in some of our best distillery tours.
---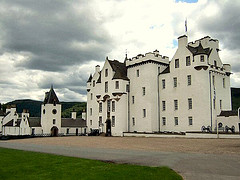 Just about 27 miles north of Perth, off the A9 to Inverness, the Victorian town of Pitlochry has a lot happening for such a small town. There's two whisky distilleries nearby, a castle nearby, and of course, the Pitlochry Highland Games.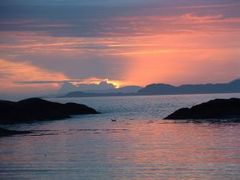 Well written about in music and poetry, Skye could possibly be your ideal holiday destination. Probably the best of Scotland trips for hiking, with fantastic scenery, and there's something for everyone. You're bound to fall in love with the place.
Scotland Day Trips …..
Get some ideas for Romantic Scottish Breaks with hotels, castle hotels, holiday cottages, or luxurious spa breaks to unwind and spoil yourself with total relaxation.
If you've never been to Scotland, then you should read these pages. By doing so you will most definitely find what you're looking for. I would also advise you to have a look at the Scottish Culture page to get a better understanding of the country. You can expect good hospitality here, and return home with some good memories.

Spiritual Tours
The ideal break if you want to get away from it all. In today's fast moving lifestyle, we sometimes feel the need for rest and peace not only of the body but also the mind and this is known as 'Spiritualism' or 'Meditation'.
Scotland Coach Tours
Sample the best sightseeing with these coach tours taking in Scottish castles, lochs and whisky distilleries. Choose tours from 1 day to 6 days.