Scottish attractions have seen tourism at an all time high due to a few famous sights that keep visitors flocking back time and again. Sights like Glasgow Cathedral, Glasgow Science Centre and the Falkirk Wheel hold something of interest for everyone.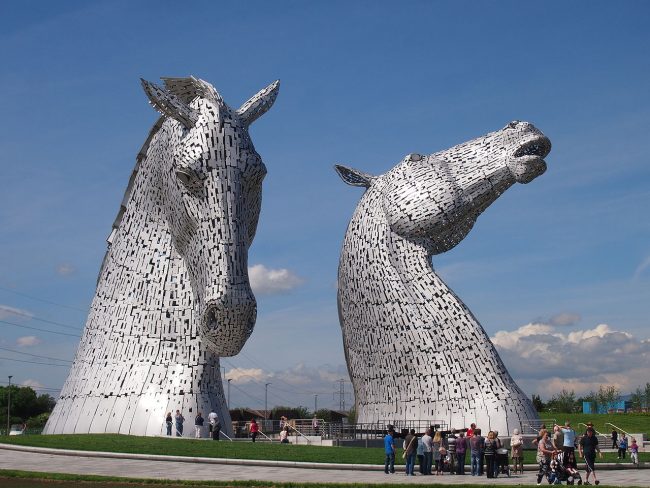 Things to do in Scotland would obviously have to include a visit to Edinburgh Castle, and I have featured it on my Scottish Castles page. I have had the privilege of seeing many of Scotland's great attractions and some of them are pretty awesome. Everyone has different tastes of course, but those listed here offer something for everyone.
I've varied this list as much as I can, in the hope that everyone of all ages will find something that appeals. Most of these attractions are suitable for a family day out.
TOP SCOTTISH ATTRACTIONS
Blair Drummond Safari Park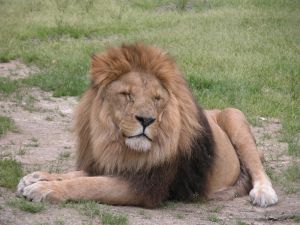 The children won't get bored, that's for sure, when you consider the number of attractions that make up the whole adventure that is Blair Drummond Safari Park. It's a fabulous day out for all the family, young and old alike.
You start off by driving through the animal reserves, then when you park you can take a walk of fun, adventure and discovery.
Read more about the Blair Drummond Safari Park
---
The Falkirk Wheel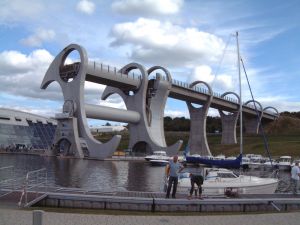 An engineering design wonder, The Falkirk Wheel is our #3 visitor attraction. This huge structure was built to connect the Union and Forth and Clyde Canals for east to west coast access for boats. The technical genius makes this a fascinating sight, and it's a great day out for the whole family, adults and children alike.
Photograph by Ruth Harris
Read more about The Falkirk Wheel
---
The Helix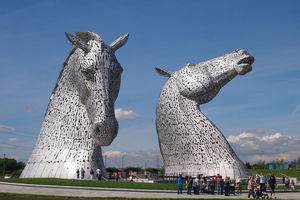 Also in the Falkirk area is The Helix, where you can get up close and personal with The Kelpies, (mythical water horses) pictured here. These are thought to be the largest equine sculptures in the world.
But there's much more to The Helix, with the visitor centre, car park, and food and drink facilities. Plus, for more active types, there are walking, cycling, adventure zone and water sports, and enough going on to keep the kids occupied on a fun day out.
Read more about The Helix And The Kelpies
---
Glenmorangie Distillery Tour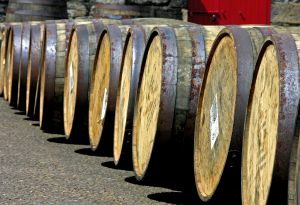 Do you like your whisky? Whisky distilleries have always been popular visitor attractions in Scotland, and none more so than the famous Glenmorangie Distillery.
If you enjoy the Glenmorangie Distillery tour experience, then you'll be drooling with delight when you are spoilt for choice in the shop. Photograph by Bern Altman.
Read more about the Glenmorangie Distillery Tour
---
Glasgow Cathedral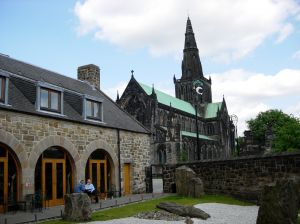 In Scotland, round about AD550 St Mungo, the first Bishop of the British Kingdom of Strathclyde, founded a religious community around a small church, in an area that was to become known as Glasgow. The present stone building was built during the 13th century, on the site where He is believed to have been buried in AD612.
Read more about Glasgow Cathedral
---
Melrose Abbey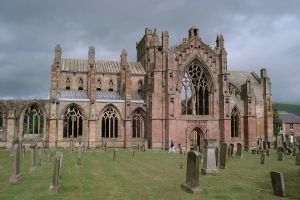 Melrose Abbey, now a ruin, is considered one of Scotland's most beautiful buildings, and it's fascinating history provides the visitor with a sense of romance. An unopened casket containing King Robert the Bruce's heart lay in Edinburgh until 1998, when it was buried again at Melrose Abbey on 22 June.
Read more about Melrose Abbey
---
Edinburgh's Royal Mile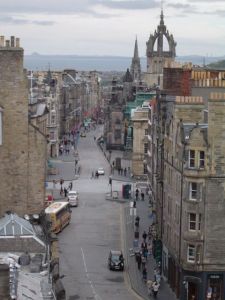 How long does it take you to walk one mile?
For the Royal Mile in Edinburgh you will probably need about a week. Here you will follow the city's history, starting from Holyrood Palace at the bottom, to Edinburgh Castle at the top, a journey taken by many famous (and infamous) Kings and Queens of the past.
Holyrood Palace was the main residence (in Scotland) for many of the Royals. The first Royal to stay here was King James IV 'way back in the early 1500's.
Read more about Edinburgh's Royal Mile
---
Glasgow Science Centre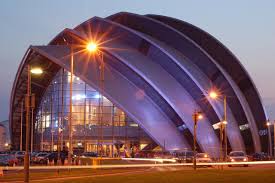 Here you'll have a fabulous time exploring 300 hands-on exhibits, interactive workshops and live science shows.
The Glasgow Science Centre, the science and technology museum, was awarded a five star rating in the attraction category by the Scottish Tourist Board, Visit Scotland.
Read more about the Glasgow Science Centre
---
Edinburgh Zoo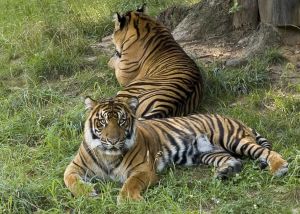 The zoo has been open since 1913, and it's still one of the top Scottish attractions. Edinburgh Zoo gives you the opportunity to meet over 1,000 animals, and it is the most exciting wildlife attraction in Scotland.
Of all the things to see and do in Scotland, this is one of them. The highlight, not to be missed, is the daily "Penguin Parade."
Read more about Edinburgh Zoo
---
Royal Yacht Britannia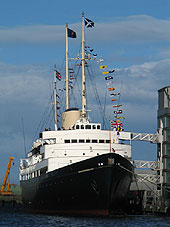 A visit to The Royal Yacht Britannia, recommended by BBC News as "Scotland's leading visitor-friendly attraction" is essential if you happen to be visiting Edinburgh.
Following a lot of fierce competition from cities in the United Kingdom, Edinburgh was successful in her bid to become Britannia's new home. She is now the seventh most popular paid-for of all Scottish attractions, and well worth seeing.
Read more about the Royal Yacht Britannia
---
Kelvingrove Art Gallery & Museum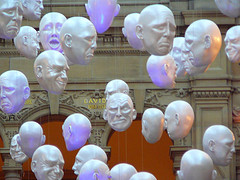 Following a three year refurbishment programme, Kelvingrove Art Gallery & Museum in Glasgow is our top (free entry) Scottish Attraction.
A must see when visiting Glasgow, this museum hosts an outstanding collection of paintings and natural history. One gallery features the work of Glasgow's own 'celebrated son', Charles Rennie Mackintosh. The Gallery is located in Kelvingrove, opposite Glasgow University.
Read more about the Kelvingrove Art Gallery and Museum
---
The Scotch Whisky Experience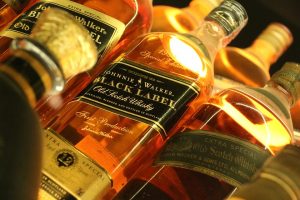 Great for whiskey lovers. Situated beside Edinburgh Castle you'll find the Scotch Whisky Experience offering a choice of five virtual tours, available in many languages, and learn about the history of whisky making, the art of blending, and also have a wee taster or two. Helpful staff and excellent disabled facilities.
Read more about the Scotch Whisky Experience
---
Scotland has an abundant wealth of great attractions to discover with some of the United Kingdom's finest Victorian architecture, internationally acclaimed museums & galleries to inspire as well as Glasgow's own unique atmosphere to soak up.
The great National Museums of Scotland show Scotland to the rest of the World with exquisite and extensive collections that have been built up over a period of more than two centuries. There are nearly 300 museums and galleries, so it's not surprising that they are among some of the most popular Scottish attractions.
See the Scotland Travel Information page for all the information you need for travelling to and within Scotland. Advice on passports and visas, currency, weather, holiday extras, useful travel links and much more.
MORE SCOTTISH ATTRACTIONS
In and around Edinburgh – Apart from the castle, the City of Edinburgh has a multitude of visitor attractions. 5 more castles, 25 museums, 2 cathedrals, Holyrood Palace and the Edinburgh Dungeon. Read More
In and around Glasgow – UK City of Architecture and Design in 1999, and second only to London for UK shopping. 26 museums, 20 parks, Science Centre and Historic Houses. Home to Scottish Ballet and Scottish Opera. Read More
In and around Aberdeen – Beautiful scenery, 18 museums, 2 cathedrals, 10 art galleries and 9 nature reserves, 15 castles and lots more. Read More
In and around Dumfries & Galloway – A popular destination for those seeking Scottish attractions, with 17 museums, 11 art galleries, 5 nature reserves, 4 wildlife parks and 16 gardens. Relax in this unspoilt corner of the country. Read More
In and around The Highlands & Skye – Breathtaking panoramic views, a leisurely pace, but yet plenty to see and do. 24 museums, 17 nature reserves, 14 galleries, 5 wildlife parks, 6 castles and 3 lochs. Read More
Packages & Tours
Cultural Tours Scotland
These Culture Tours will take you on a magical journey, with breathtaking sights, and a feast of indulgence. Sample the malt whisky and the haggis.
Spiritual Tours Scotland
With today's fast lifestyle, we may feel the need for rest and peace of both the body and mind, and this is known as 'Spiritualism' or 'Meditation'.
Scotland History Tours
Our Scottish History Tours deliver a unique taste of Scotland. Feel the romance, follow in the footsteps of many past Monarchs, and maybe even trace your ancestors.
Scotland Golf Tours
If you are in need of a well earned break and have an interest in golf, then you can do no better than sample one of our fabulous tours in the 'home of golf'.