There's every chance you will be captivated by the romance of the Scottish Highlands, which are without a doubt, one of the most magical scenic regions of Scotland.
If visiting Scotland this is one part of the country you must see. Take your time, hire a car or take one of the many Coach Tours and appreciate the unspoilt natural beauty of the place. In Scottish geography, the Highlands is defined as the north-western part of Scotland from Dumbarton to Stonehaven, taking in many towns and villages, the Hebrides, the County of Bute and parts of idyllic Perthshire.
The City of Inverness is regarded as the Highland capital, although Aviemore is the top resort in Scotland, offering a good selection of winter sports like skiing, curling, and snow boarding in the Cairngorms. Aviemore is also an excellent base for tours of the Highlands and Inverness-shire, including the famous Whisky Trail.
Ullapool, on the north west coast of Scotland, is a small town situated about 2 hrs drive from Inverness and close to many of the popular visitor areas in the Highlands. The Highlands and Islands constitute a wonderful landscape for exploration, but don't stray off the beaten track, or you will quickly find yourself in the wilderness.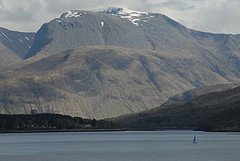 Other famous sights to be seen in the Highlands of Scotland, include Glencoe, The Isle of Skye, Loch Ness and Ben Nevis. The Black Isle, a short drive from Inverness and Loch Ness, is ideal for exploring and touring, with mountains and glens, salmon-jumping, lochs, castles, and distilleries.
There's few places that provoke a sense of pride as the Highlands does for the Scots, perhaps because their beauty remains despite our turbulent history.
Eating and drinking is one of the favourite pastimes in Scotland, and in the Highlands there's a good selection of eating places with pubs, restaurants, bistros, cafes, and tearooms. You'll also find many good holiday cottages and bed & breakfasts, ranging from spacious farmhouses to historic 18th century buildings in rural locations.
This part of the country has become a favourite wedding destination of celebrities, including Helen Mirren, Guy Ritchie and Madonna who have chosen the Scottish Highlands as the place to tie the knot. But it's not just popular with stars, visitors from all over the world flock to the Highlands for a multitude of outdoor activities like walking, climbing, hiking, cycling, fishing, canoeing and skiing. And you'll also find areas of special interest dedicated to wildlife, bird-watching, seals, otters, and more.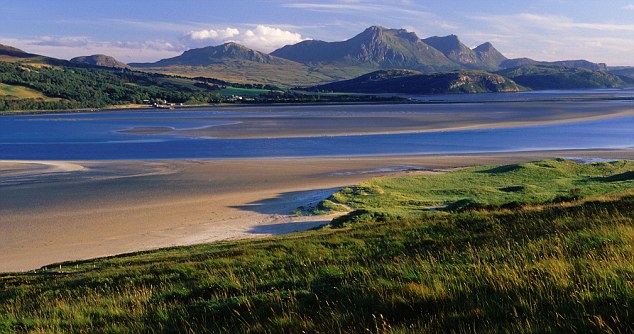 Whatever you're looking for, if it's an adventure holiday, a city break or a chance to escape from the outside world to relax in glorious isolation, a trip to The Highlands promises to be a memorable one. The welcome mat is always out in The Highlands.
Find A Hotel In The Highlands. Different providers, different prices, and user reviews. Save time and money, search them here for the best deal.