Scotland events highlights for the month of September include the Braemar Gathering, the Pitlochry Highland Games, and the Scottish Book Town Festival.
Edinburgh International Festival
9th August – 1st September 2013, Edinburgh.
Great celebrations of the arts, the Edinburgh International Festival offers live performances by international artists, classical music, theatre, opera and dance.
Largs Viking Festival
31st August – 8th September 2013, Largs.
A great family event celebrating the Viking heritage in Largs, notably the Battle of Largs of 1263, which was the scene of the last Viking invasion in the UK.
Hidden Gem Jewellery Fair at the Lansdowne Bar & Kitchen
1st Sept 2013, Glasgow
The Hidden Gem Jewellery Fair returns to the Lansdowne Bar & Kitchen, giving you the chance to check out the latest pieces from some of Scotland's most exciting up and coming jewellery designers – the perfect way to spend a chilled out Sunday afternoon.
Crossing Borders Art Trail
6th – 8th Sept 2013, The Borders
Artists and Craft makers from the Scottish Borders and North Northumberland showcase their work: painters, printmakers, ceramic and glass artists, sculptors, photographers, woodworkers and artists working creatively in textiles, jewellery, metal and leather work.
Spring Garden Show
6th – 8th Sept 2013, Dundee
Leap into spring with fabulous displays of floral art with the Spring Garden Show. Nurseries and garden centres will be there, and a craft fair.
The Braemar Gathering
7th Sept 2013, Braemar
Possibly the most popular of all the Highland Games in the world, and the only one which guarantees the presence of a member of the royal family. Track events and displays, pipers and dancers.
Pitlochry Highland Games
14th September, 2013, Pitlochry.
Everthing you would expect at a Highland games event. Highland dancing, pipers, track and field events, grand pipe band contest for grades 1 to 4 and novice juvenile, and a grand finale of massed pipe bands.
Scottish Book Town Festival
27th Sept – 6th October 2013, Wigtown, Dumfries & Galloway.
Known as Scotland's national book town, Wigtown hosts the festival with over 250,000 books. a great chance to meet some of the country's renowned writers.
Baxters Loch Ness Marathon
29th Sept 2013, Fort Augustus to Inverness
10K and 5K runs in one of the leading marathons in the UK, amidst breathtaking scenery. Along the shores of Loch Ness and finish in Inverness Queens Park stadium.
Free brochure for Nature & Wildlife Tours
Free brochure for Art and Artist Vacation Packages
Free brochure for Language Schools and Study Vacations
Free brochure for Castle Hotels and Castle Tours
See the Scotland Travel Information page for all the information you need for travelling to and within Scotland. helful advice on passports and visas, currency, weather, holiday extras, useful travel links and much more.
Major Events in Scotland :
Edinburgh Military Tattoo
Book your Edinburgh Military Tattoo tickets now for this magnificent spectacle, set against the backdrop of Edinburgh Castle.
Edinburgh Fringe Festival
One of the world's largest arts events, the Festival stages more than 2,000 shows in hundreds of theatres, and a lot more.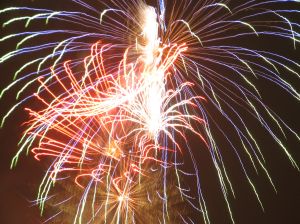 Edinburgh Hogmanay
Year after year the Hogmanay street party brings something new to the crowds: with a Torchlight Procession, Carnival, Street Theatre and …


Facebook Comments