The victorian town of Pitlochry may well top the charts as one of the many towns and villages in the Perth and Kinross area of Scotland that are well worth visiting.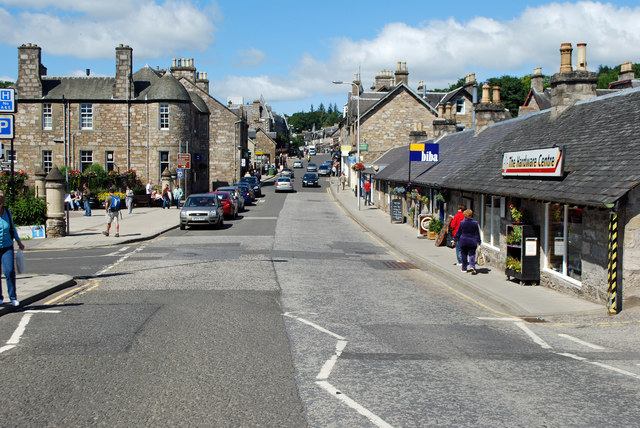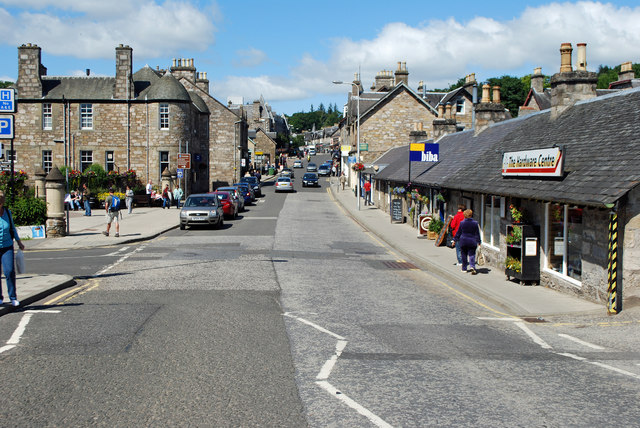 You will find Pitlochry about 27 miles north of Perth, just off the main A9 Perth to Inverness road. This lovely town will welcome you into an idyllic setting, surrounded by mountains, which makes it a popular centre for hillwalking. When I first stopped here I was impressed with the stone architecture and the floral displays, so I wasn't surprised to learn that Pitlochry had received a 'gold' at the Britain in Bloom Awards 2007.
It's a small town with a population of just over 2,500 so it is difficult to imagine that it is a favourite destination for tourists. Much of that is due to major attractions like the Enchanted Forest, a sound and light show that takes place in October each year, and running alongside that is the Pitlochry Autumn Festival, with around 20,000 visitors.
What's remarkable about these events is that the town will only just be recovering from the Pitlochry Highland Games, which is usually held in September, so a lot of credit is due to the residents and organisers for the work they do. Close by, in Blair Atholl is Blair Castle, that attracts a lot of visitors. Queen Victoria stayed here in 1842.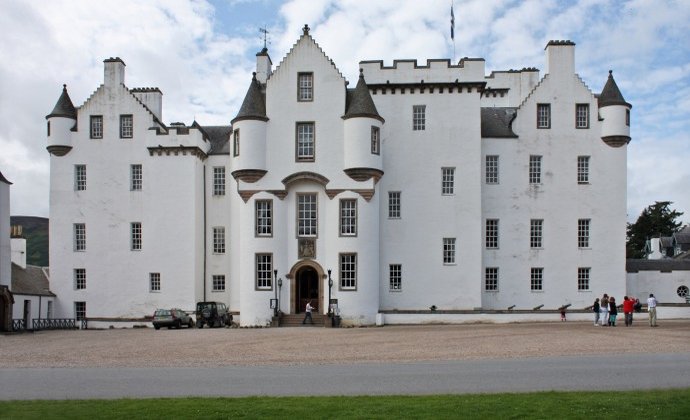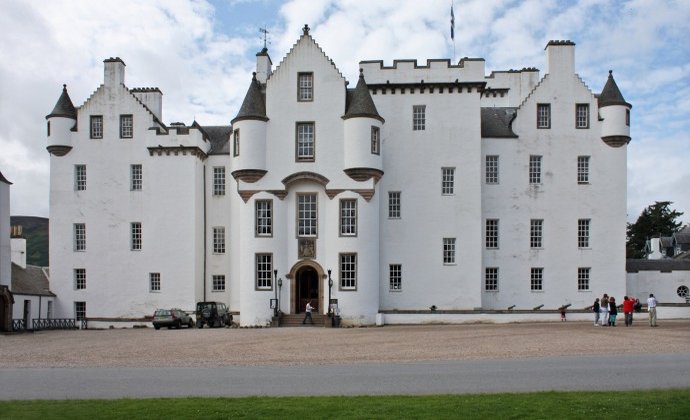 She was full of praise for the area, so that is possibly the main reason why Pitlochry has retained its Victorian character. This impressive Castle dates back to the 13th century.
With around 30 rooms open to the public, displaying some fine paintings, furniture, and armour, it is one of the most popular castles in Scotland, but many people come to see the piper who plays here every day. Blair Castle Caravan Park, in the grounds, is set in 30 acres of beautiful parkland and countryside, which is ideal for woodland walks.
Other attractions in the town of Pitlochry include the Pitlochry Festival Theatre, with the biggest ensemble in Scotland. They say if you stay six days, you can see six plays.
But perhaps the icing on the cake for a lot of visitors is that the town has TWO whisky distilleries, Edradour Distillery, the smallest in Scotland, and Blair Atholl. What a treat.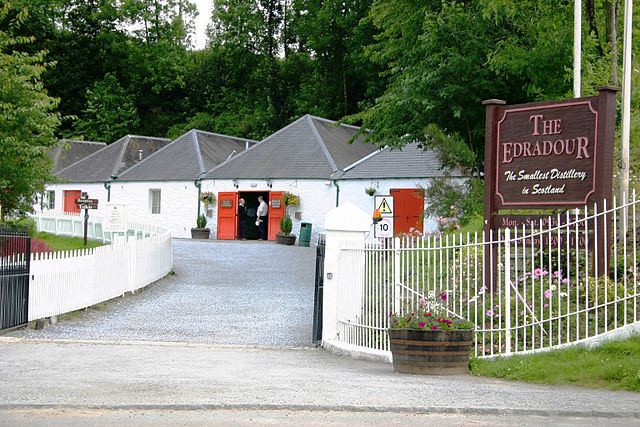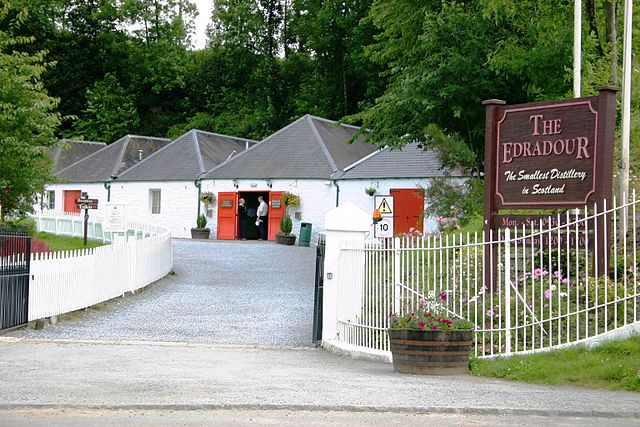 Edradour has been going since 1825, and produces a rather nice 10 year old single malt whisky. They offer visitors a free tour, and you even get a wee dram at the end to tickle your taste buds. Blair Atholl Distillery produces a 12 year old single malt.
They also have tours, with a small charge for adults (includes a discount voucher), redeemable in the gift shop. With restricted opening, it's advisable to book in advance. With two distilleries, you won't be surprised to hear that New Year celebrations are a bit on the lively side, and the biggest bash is the New Year Street Ceilidh.
Imagine that, a Ceilidh on the street.
The main street, Atholl Road, is closed to traffic on New Year's day, when revellers take to the street for their Ceilidh, with free food supplied, courtesy of the local butcher.
What a great way to start the New Year!
At any other time of year Atholl Road is great for shopping with gift shops, fashion and knitwear, along with everything else you will need. You'll find plenty of hotels, guest houses and self catering accommodation, and some good pubs and restaurants. (You won't go hungry. See my Favourite Pitlochry Restaurants). Community spirit is high in the town of Pitlochry, and it's a fabulous place for a holiday or day trip in Scotland.
---

Find A Hotel In Pitlochry. Different providers, different prices, and user reviews. Save time and money, search them all here for the best deal.

---