If travelling to Scotland from outwith Europe, then you would most probably have to fly. Travelling from within the UK or within Europe offers you a lot more choices.
You could get here by plane, train, boat, bus, or car.
This should be good news for those of you who are not too keen on flying. Hopefully the information here will enable you to plan your journey in a way that makes your trip as stress free as possible, more enjoyable, and who knows, maybe even save you some money.
Travelling to Scotland by air: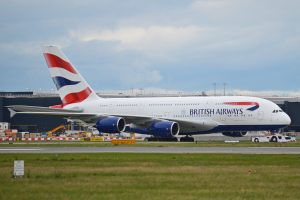 There are five major airports in Scotland, Aberdeen, Edinburgh, Glasgow, Inverness and Prestwick. Depending on where you're starting your journey, it may be possible to get a direct flight, to Glasgow, Edinburgh or Prestwick.
Most countries in Europe, and parts of North America have direct flights to Glasgow or Edinburgh, but if you are travelling from anywhere else you may have to fly to one of Europe's major cities, then to london and connect with the shuttle service to Scotland.
European cities that link directly to Scotland with all major airlines are Paris, Frankfurt, Amsterdam, Madrid and of course, London. Whatever your route, you can get a good deal by checking hundreds of results on the Search Flights page for the lowest fares.
Travelling to Scotland by sea: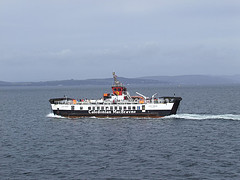 There are ferry crossings direct from Ireland, Norway and Belgium to Scottish Ports. Ireland crossings are to Stranraer, Cairnryan or Troon, on the west coast, Belgium crossings to Rosyth, east coast, and Norway crossings to Lerwick in the Shetland Isles, where you can get a ferry link to Aberdeen.
The Netherlands has ferry links to Newcastle, on the north east coast of England, just a couple of hours drive, or train journey, from the Scottish border, and there are also ferry crossings from France to southern parts of England.
Travelling to Scotland by rail: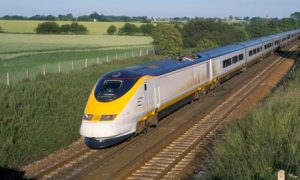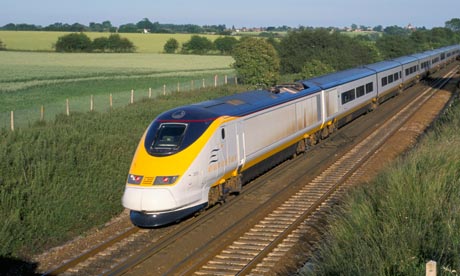 If you are coming from France or Belgium, you can connect to London with Eurostar, a journey which will take roughly two and a half hours.
From London there are many connections to Edinburgh and Glasgow, and the shortest routes will take about four and a half hours to Edinburgh, and about five hours to Glasgow. It's possible that you may have to change trains on the way.
Getting here by road : If you don't like flying, and you don't live in a part of Europe with ferry or train connections to the UK, then it has to be on the road by bus or car. As an "independent traveller" the best bet would be to plan your route from your departure point to either Norway or Belgium, and get a ferry crossing to one of the Scottish ports.
Travelling to Scotland from England and Wales: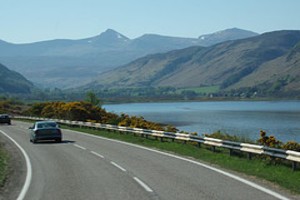 There are frequent train services to Scotland from London Euston, and from London Kings Cross.
London Euston trains serve the west coast, running to Glasgow, and London Kings Cross is the east coast line connecting to Edinburgh, with some continuing on to Glasgow, Inverness or Aberdeen. There are also services from Birmingham and Cardiff.
Inter city buses run to Glasgow, Edinburgh, Aberdeen and Inverness from most British cities, are usually a lot cheaper than the train, can be just as comfortable, and the journey time isn't all that much longer.
If travelling by car you would probably take one of the two main routes, the A1 going up the east coast, and the M6 for the west. Driving to Glasgow or Edinburgh usually takes about 8 hours from London or Cardiff.
Shuttle services are frequent if flying to Glasgow or Edinburgh from the major city airports, and there are now many regional low budget flights.
If you found Travelling to Scotland helpful, see Travelling In Scotland for information, advice & tips you need for getting around the country, and the Best Time to Visit Scotland to see when's the best time for you.