One question that crops up time and again, and that is, "When is the best time to visit Scotland?" Answer: What you're looking for will determine the best time for YOU.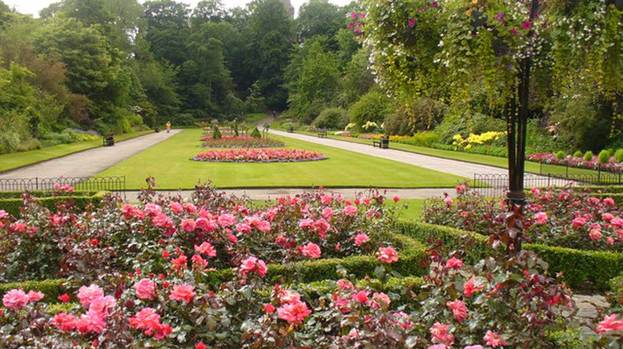 There's just so much to see and do, any time of year, with summer and winter events & festivals, excellent conditions during spring and autumn (fall) for outdoor activities, and culture and history that is not dependent on the season or the weather.
So, unless you're looking for a couple of weeks lying on a beach with sun, sea and sand, then Scotland offers the ideal solution for the perfect holiday. Our weather can be pretty changeable, but it's really not very bad. Anyway, there's so much going on that you probably won't mind. Let's take a look at what's happening throughout the year, and hopefully we'll get the answer to when's the best time for YOU to visit.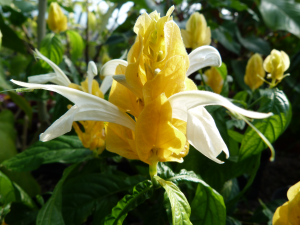 SPRING: A beautiful time of year to visit Scotland for our clean fresh air, plants and flowers, and to see the mountains, lochs and countryside in all their scenic splendour.
It's also an ideal time to take part in outdoor activities like hiking, cycling, fishing, golfing and sea kayaking. Great too, for one of our Discover Scotland Coach Tours, to explore our castles, maybe take in a whisky tour, or even visit some of our many attractions.
Some great events take place in May, including the Aviemore and Cairngorms Walking and Mountain Festival, the Arran Wildlife Festival, and the Isle of Bute Jazz Festival.
---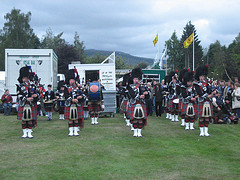 SUMMER: Another nice time to visit Scotland, and to be honest, some years there's not too much of a difference weather wise, from spring to summer.
The good thing about summer is that Edinburgh, our capital city is buzzing. The streets are alive with not only local and national visitors, but performers from all over the world converge on the city to take part in the popular Edinburgh Fringe Festival, which runs for a full three weeks in August.
Also in the month of August (providing you book well in advance) you can take in the fabulous Edinburgh Military Tattoo, the biggest event of its kind in the world.
Summer also has a full calendar of Highland Games, including the North Berwick International Highland Games, and the Cowal Gathering, the largest of the Games events, and the finale of the season is the Braemar Gathering, with royal attendance.
---
AUTUMN: Purely as a personal opinion, I would say the countryside is at its best this time of year, with a mixture of gold and brown colours dominating our countryside walks, and breathing fresh, crisp air.
Summer events give way to the more relaxed pace of our Autumn events, like the Scottish Countryside Festival in Glamis, Angus, in the grounds of Glamis Castle, and provides great fun for everyone in the family. This is also an ideal time for all the outdoor enthusiasts to enjoy the best of walking, cycling and climbing.
If you're a whisky lover, you're definitely on a winner, with tours of some of scotlands most famous distilleries at the Autumn Speyside Whisky Festival in Dufftown, Moray.
The Scottish Book Town Festival is on in Dumfries & Galloway.
---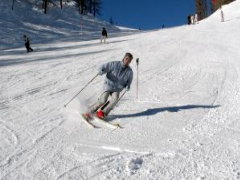 WINTER: When winter is approaching, many tourists visit Scotland just to sample the shopping experience that Glasgow and Edinburgh have to offer. Some stay for winter events, and there are some spectaculars with Glasgow On Ice, running from late November until late December, with music and ice dancing.
But those who really want to let their hair down return year after year for the fabulous Edinburgh Hogmanay Party event.
We also have many visitors coming for the skiing in Scotland, to enjoy the fantastic slopes and stunning scenery, but there's no rush to get here in January or February, because the good news is, we can sometimes get snowfalls right up until Easter.
---
That covers the seasons and the events that take place at certain times of the year, but much of what Scotland has to offer can be sampled at any time. Outdoor activities are available all year, as are a host of attractions, shopping, nightlife, and the scenery.
You will get a warm welcome no matter what time of year you visit Scotland, and you will be fascinated with our history and culture. So, back to the question : When is the best time to visit? I think the answer is obvious: You have to answer that for yourself.
Check the Scotland Events page for all the month by month events listings.
---

See the Scotland Travel Information page for all the information you need for travelling to and within Scotland. Advice on passports and visas, currency, weather, holiday extras, useful travel links and much more.

---
Buy Train Tickets
Search train timetables and prices, and save up to 65% when you buy train tickets in advance for rail travel Scotland, UK and Eurostar.
Holiday Cottages
Rent a cottage when you visit Scotland. These cottages are usually found in quieter locations, ideal for relaxation or for outdoor actvities.
Cheap Flights
This incredible search facility returns results and price comparisons from hundreds of travel companies to provide you with the lowest air fares.