Bonnie Scotland
By: Shiela Marie, Philippines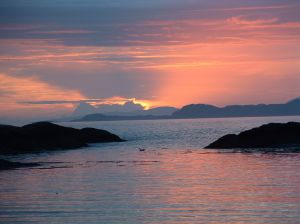 Great website! I loved every wee bit of info about Scotland! Thank you so much! Though I'm not Scottish and never been to your country, I came to love Bonnie Scotland.
It's been almost two years since I came to know about your country through historical romance novels and the movie 'Braveheart'.
Since then I've become interested to know more about it. I read your history, learn bit by bit of Scottish Gaelic (it's fun like speaking French, but more romantic!), even listening to bagpipes and celtic music (I even listen to your 'Scotland the Brave' and 'Flower of Scotland' which I didn't know then as your national anthems), download pics and BBC documentaries.
The more I know her, the more I came to love her as much as my own country. Funny though, even if my own country is also a beautiful one, there's something about Scotland that appeals to me so much.
I don't know if it's due to her glens, bens, lochs, heathers and hills, castles, standing stones; the sound of the pipes as it call you; the hospitality and the amiable quality of the scottish people as I read about; her strength and courage that gained my admiration; her history; her heroes; her sense of independence; and my, her humor!!!
Maybe its because of its beauty. Or probably because I see a part of me in her.
I'd love to visit your country about 5 to 7 years from now. A few days of vacation would be a dream come true! It would be a long wait indeed but I ken it would be worth it!
My Return To Glencoe
By Hannah, England.
Hi, just spent a week in and around Inverness.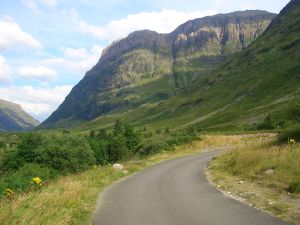 I am an expat (England) and have not visited my homeland properly on holiday in over 20 years.
I wanted to take in Glencoe, Fort Augustus, Fort William, Inverness and the surrounding areas I had visited as a youngster, teenager and even in my twenties and thirties.
Myself and my husband searched online, and settled on a holiday park in Cannich, newly taken over, and offering refurbished chalets. Our drive up was fabulous.
I had, "hand on heart" forgotten how wonderful the countryside was, and my return to Glencoe was very moving. I had always been aware just how small and vulnerable this amazing place can make you feel, and my heart knew it had truly come home.
Newtyle Beat On The River Tay
By Neil "Chappy" Chapman, Edinburgh, Scotland.
A bar of silver also known as a springer, this elusive salar had me doing my dinger.
So after an invite on the mighty river tay, we headed for Newtyle beat yon cold spring day.
We met Andrew Gunn our ghillie and host, he warmed us with tea and coffee but forgot the toast.
Ready to start fishing was the cry, some were set to go using a fly, things called budgies and Ally's shrimp, I swear to god one was even pink.
I started off with a 40g toby, with black and gold around it's body, the lads started laughing at what I was doing, it must have made for some comedy viewing.
The ghillie came over to help me out, yon lure was the size of my biggest trout, a sudden shout and then a dash, meaning someone had a fish on or Millar has took a splash.
A long treck up to the far fir tree, saw Mark was in his face full of glee, a Newtyle springer what we came to crack and after a few photos the fish went back.
Wandering the banks of this dam fine beat, great company had and the day was a treat.
So if you have heard aw the tattle of salmon fishing being for snobs, it's time to dust doon yer fishing rods, for the price of a fitba match or night on the booze, This is one of Scotland's treasures you really should choose.
So a big thanks to Andy (ghillie) for making oor day, and getting us a springer from the mighty Tay.