Cycling in Scotland has become more popular than ever recently. Not so much on our roads I hasten to add, but with our great cycling tracks it's easy to understand why.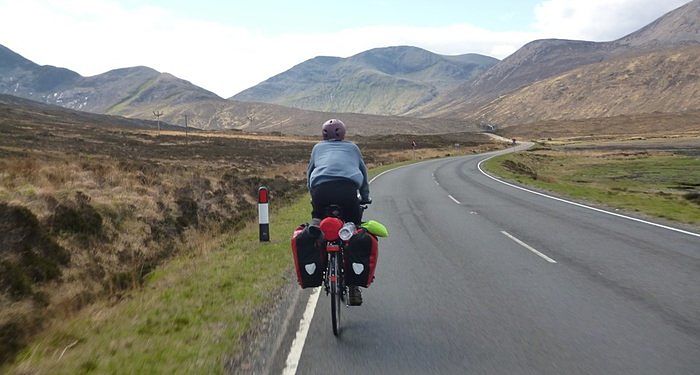 Aye, "on yer bike" is our way of telling people to get lost, but on this occasion I invite you to try out some of our fabulous cycling routes, to keep fit and enjoy the nice scenery.
Although many of our visitors come here for the attractions, growing numbers arrive each year for outdoor activities. Not surprising, since we have have great terrain for walking and climbing, but many of them just hire a bicycle and ride off into the sunset.
Cycling in Scotland….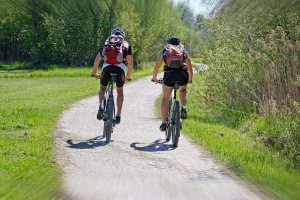 In addition to our recognised cycle routes, there are many quiet, and country roads in Scotland, especially in the Highlands, where cycling is both leisurely, and really enjoyable.
But wherever you cycle, remember that safety is paramount. Don't assume that when on a quiet road there is nothing around the bend, you never know. You wouldn't want to plough into a herd of cows or a flock of sheep.
BEST NATIONAL CYCLING ROUTE….
Route 7: I would recommend this route, which runs from Sunderland, England, to Inverness, in the North of Scotland. You can join the route anywhere along the way.
Choose any section of the route, for example, from Glasgow, and on to Loch Lomond, passing through the Trossachs National Park and then on to the Cairngorms.
It's up to you, but it would be wise to choose a section that matches your ability.
SOME OF THE MOST POPULAR ROUTES ARE:
Ayr to Maybole – 11 miles (18km)
Ayr to Newton Stewart – 47 miles (75km)
Dumbarton to Callander – 39 miles (62km)
Edinburgh to Dunfermline – 22 miles (36km)
Dumfries to Castle Douglas – 19 miles (30km)
Clyde Walkway, Glasgow to New Lanark – 39 miles (62km)
What you see above is just a small selection, we have many more excellent, family friendly cycle routes in Scotland. Get full details of all of these routes and others.
If you're based in the North East, I would recommend the Aberdeen to Stonehaven route. It's about 15 miles and a nice quiet, easy route, apart from the (uphill) start in Union Street, in the city centre. Click Here to read more.
If you prefer group events, see the Scotland Cycling Events page for what's on when.
MORE OUTDOOR ACTIVITIES….
---
See Glasgow By Bike: These 3 hour cycling tours of Glasgow lets you see the city from places the bus can't go. Bicycle hire is included of course, or you can bring your own.
---