Open since 1913, and still going strong, Edinburgh Zoo gives you the opportunity to meet over 1,000 animals, and is the most exciting wildlife attraction in Scotland.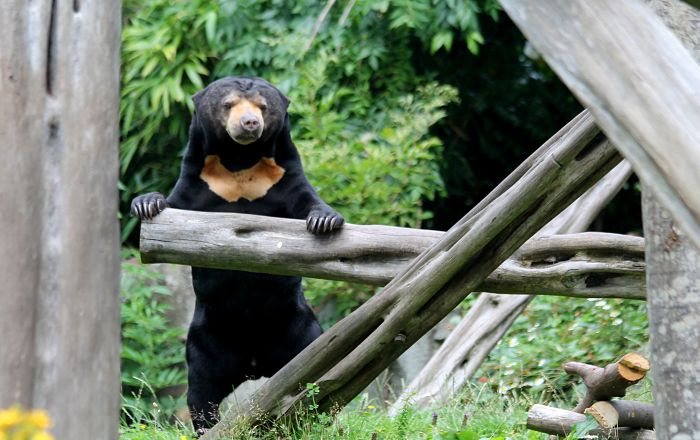 It has been recognised as one of the worlds leading zoos, with its many conservation breeding programmes in place to give priority to the physical and behavioural welfare of the animals in their care. And with the mission statement …
To "inspire and excite visitors ….. to promote the conservation of threatened species and habitats", you'll get a fair idea of what this Zoo is all about.
Owned by the Royal Zoological Society of Scotland, it's, not surprisingly, our second most popular paid for tourist attraction with over 600,000 visitors a year.
Edinburgh Zoo is constantly being updated with new enclosures being created for the animals. There are educational facilities for both children and adults, and a visit here may well inspire you and make you want to save the animals of the world.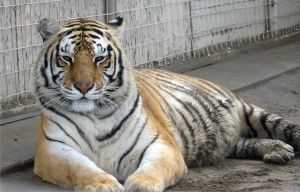 Located at Corstorphine Hill, about 4 miles from the centre of Edinburgh, and set in 80 acres of beautiful parkland, there is literally something for everyone. Walk around and meet Giraffes, Tigers, Lions, Camels, Monkeys, and more. The Zoo boasts the first Penguins to be seen outside the South Atlantic.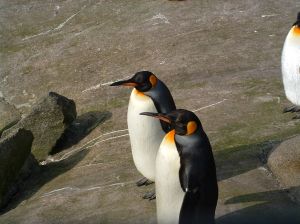 The Penguin house is one of the most popular attractions here, and without doubt the main highlight has to be the daily "Penguin Parade."
The parade started accidentally when one of the keepers left open a gate to the penguin pool, and was followed by penguins all around the zoo. That was the start of it, and now the Edinburgh Zoo penguin parade has about 120 penguins marching around every afternoon during the summer. They are let out of their cage to take part in the march around a designated route through the zoo.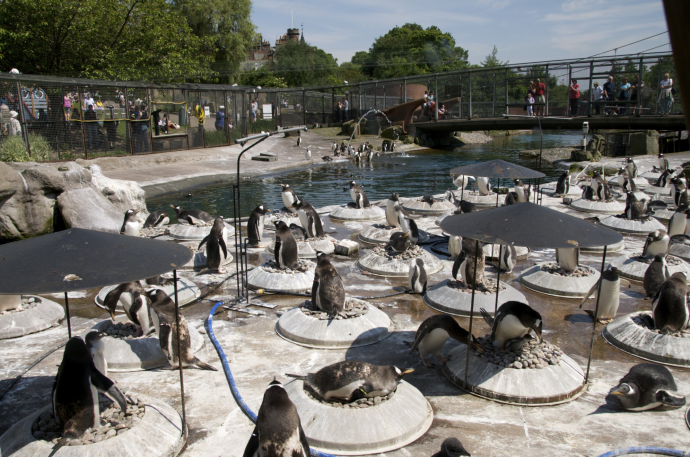 You'll see Pygmy Hippos, Snow leopards, Meerkats, and blue poison arrow frogs, an extensive collection of birds, the list goes on. You are allowed to handle some of the smaller animals like rats, snails and snakes. There are many other attractions, which include the Hilltop Safari Tour, with free rides to the top of the hill, the Magic Forest, African Plains Experience, the Maze, children's play areas, gift shops and restaurants.
If you have enough time, you can follow the conservation trail, which is there to raise public awareness of nature conservation, and there is also a rainy weather trail to help keep you dry in wet weather, which is not a bad idea when you're in Scotland.
The Zoo can be reached by train, bus or car and regularly hosts events to increase awareness to the plight of many endangered species. You can lend support in many ways, such as membership, donations, animal adoption, legacies and volunteering.
A warm welcome and a great day out for the family is guaranteed at Edinburgh Zoo.
Check Opening Times and Admission Prices
---

See the Scotland Travel Information page for all the information you need for travelling to and within Scotland. Get helpful advice on passports and visas, currency, weather, holiday extras, useful travel links and much more.

---
MORE SCOTTISH ATTRACTIONS….
---
Kelvingrove Art Gallery: Kelvingrove Art Gallery and Museum, with one of Europe's great civic art collections is Scotland's number 1 visitor attraction, and well loved.
Glasgow Science Centre: This science and technology museum was awarded a five star rating in the attraction category by the Scottish Tourist Board, Visit Scotland.
Blair Drummond Wildlife Safari Park: The children definitely won't get bored, when you consider the number of attractions that make up this whole wildlife adventure.