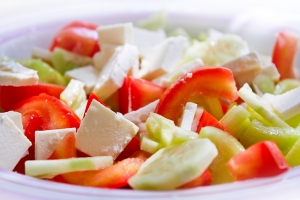 The City of Glasgow has an abundance of restaurants that cater for all nationalities and tastes. Visitors can be overwhelmed by the number of choices available, so hopefully my top five favourites will prove to be helpful.
I should stress that the restaurants I have featured here are purely my own personal recommendations, so you'll be really glad to know that I have very good taste when it comes to food (so I've been told). It seems everywhere I go, the first thing I look for are the eating places.
My 5 favourite Glasgow restaurants :
Two Fat Ladies
The Shandon Belles
652-654 Argyle Street
Glasgow
G3 8UF
Tel : 0141 221 8188

Well known fish and shellfish restaurant just yards away from Kelvingrove Art Gallery and Museum in the West End of the city. Winner of the Auchentoshan Spirit of Glasgow Restaurant of the Year Award 2004.
Cafe Antipasti
305 Sauchiehall St
Glasgow
G2 3HQ
Tel : 0141 332 9002

A delightful restaurant right in the heart of the city, with all the Italian favourites on the menu. Will accept parties of up to 40 guests.
Mother India
1347 Argyle Street,
Glasgow
G3 8AD
Tel : 0141 334 3815

If you like Indian food, Mother India is a must. Exclusive menu, superb cuisine and great service make this one of the most popular restaurants in Glasgow. You can even bring your own bottle of wine, or beer.
Ristorante Piccolo Mondo
344 Argyle Street,
Glasgow
G2 8LY
Tel : 0141 248 2481

Set right in the city centre with a varied and delicious menu of the finest fish, beef, steak and vegetarian meals. Good service and a pleasant eating experience. The name Piccolo Mondo means "Small World".
Well there you go, these are my five favourite restaurants in Glasgow. If you appreciate fine food you will enjoy the experience in any of these great restaurants and many more throughout the city of Glasgow.