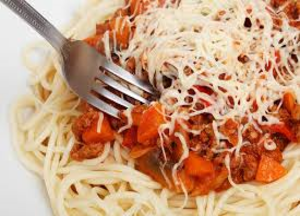 It's about time I was visiting some of my favourite Inverness restaurants again.
The Highlands of Scotland are well known for food of exceptional quality, and the city of Inverness, known as the 'Highland Capital' will not let you down. I only recommend a few restaurants here, but they are all good value, ranging from traditional Scottish fare, to the best of foreign flavours that will satisfy and delight those who enjoy the best of Italian, Chinese and Indian food.
My 5 favourite Inverness restaurants :
Contrast Brasserie
20 Ness Bank
Inverness-shire
IV2 4SF
Tel : 01463 223777

This is one of the restaurants in the Glenmoriston Town House, serving fresh Scottish food at a reasonable price. The emphasis here is purely on local ingredients, and the results are fantastic, with excellent lunch and dinner menus, good service and nice surroundings.
Rajah Indian Restaurant
2 Post Office Avenue
Inverness
IV1 1DN
Tel : 01463 237190

The Rajah has been going in Inverness since 1982, and is one of the most popular Indian restaurants in the city. It has everything you would expect on an Indian menu, the restaurant always seems to have a good atmosphere, and the servce is excellent.
Prime Restaurant
4-6 Ness Walk
Inverness
IV3 5NE
Tel : 01463 237377

The Riva is a good Italian restaurant, and I really enjoyed the food here. The service was very slow, but then again I was very hungry at the time, so maybe it just seemed a bit slow. The two course set lunch menu is good value, and the Penne con pollo was very tasty.
Mandarin Palace
25 Waverley Centre Union Street
Inverness
IV1 1QA
Tel : 01463 712715

If you like Chinese food, you'll love the Mandarin Palace. Handily placed right in the city centre, the Mandarin serves great food in a friendly atmosphere, and it's really good value for money.
River Cafe and Restaurant
10 Bank Street
Inverness
IV1 1QY
Tel : 01463 714884

More good Scottish fare here, with a lunch, high tea and dinner menu, all very reasonably priced, and very good. You can drop in here anytime, as tea, coffee and home baking is served all day. Great for a quick snack.
That's my five favourite restaurants in Inverness.
They are not listed in any order, they are all tops when you have a fancy for something in particular. There are lots of good restaurants in Inverness that are worth trying.