The Great Glen Way is one of Scotlands' great and most popular walks that will take you through forest tracks and round beautiful lochs from Fort William to Inverness.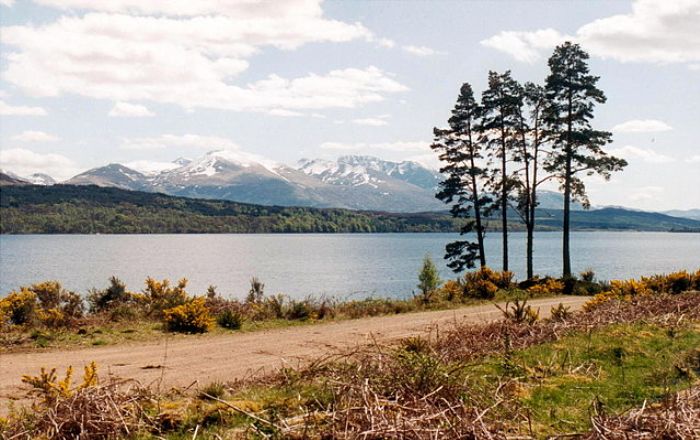 This walk was opened in 2002 by H.R.H. Prince Andrew, Earl of Inverness. It's not as long or as popular as the West Highland Way, walking the Great Glen is no mean feat, and it is a great experience. Starting from the shadow of Ben Nevis, the 73 mile route heading North follows the Great Glen around the shores of the mysterious Loch Ness.
You could be spotting some fabulous and rare wildlife on the way, as you walk through forest tracks and take time to admire the splendid mountain scenery. This is a quite pleasant walk that's normally done over five or six days, but of course, just like any other walk, you can break it down over a longer period to suit your own fitness level.
BEFORE YOU GO….
PLAN IT BEFORE YOU START: Before starting on the walk there are a few things you should take into consideration, like the weather conditions, what clothing to wear, what to expect along the way, and if you'll be camping or in need of accommodation.
THE WEATHER: It can be changeable, so it's advisable to check it beforehand. Usually from May to August, is the most likely time to get some decent weather. Unfortunately that can't be guaranteed, and cold or wet weather can be with us at any time of year.
ACCOMMODATION: If camping does not appeal to you, don't worry. You'll find there is lots of accommodation available on the route, although it may be advisable to pre-book. You can check all your options on the Scotland Accommodation page.
WHAT TO WEAR: Good quality walking boots and socks, rain jacket, and waterproof trousers, hat and gloves are essential, and three layers of clothing are recommended for keeping warm. You'll find great deals on All Outdoor Clothing & Accessories
OTHER ESSENTIALS: Always carry a flask with some hot tea or coffee, a bottle of water, some food and a first aid kit, in case of any delays or mishaps. If you intend camping, make sure you have proper equipment. A map, compass and a torch are essential.
Walking The Great Glen Way
The most popular route is starting from Fort William and going north to Inverness.
You can do it the other way round if you prefer, but if you stick with the popular route, it means you'll have the sun and/or wind behind you. It's really a matter of choice.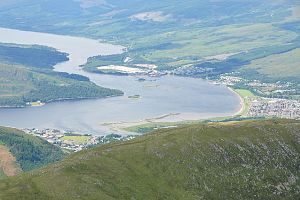 Fort William to Gairlochy : 10 miles for the first stretch. Starting off from the Old Fort, you will go on to the Caledonian Canal at Corpach, where you will see Neptune's Staircase. This is eight locks that raise the canal 70 feet.
---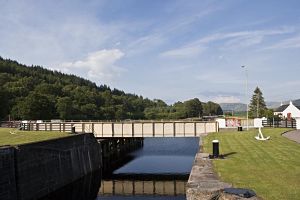 Gairlochy to Laggan : You have 12 miles to cover here. This route will take you mostly on fabulous forest walks, where you may be fortunate enough to spot some rare wildlife around the shores of the beautiful Loch Lochy.
---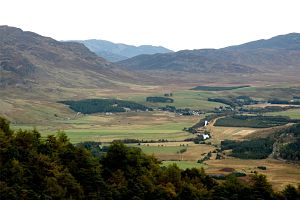 Laggan to Fort Augustus: 11 miles to do on this part. You'll walk along the shore of Loch Oich, and on to re-join the Caledonian Canal before arriving in Fort Augustus.
---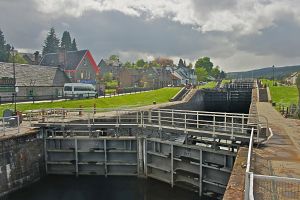 Fort Augustus to Invermoriston : 8 miles. This is mainly forest tracks, taking you around Loch Ness. There is a wee bit of a climb, with superb views to admire when you get there.
---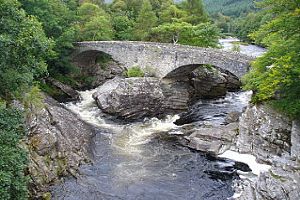 Invermoriston to Drumnadrochit : This 14 mile trek is through more forest tracks, taking you away from Loch Ness, but you WILL catch a glimpse of the imposing Urquhart Castle.
---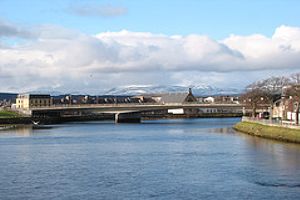 Drumnadrochit to Inverness : 18 miles. This is the last and the longest section of the Great Glen Way, which will take you along tracks and some minor roads into the city of Inverness, with the walk finishing at Inverness Castle.
---
You will find accommodation at all stops on the way, apart from Gairlochy. The nearest accommodation to Gairlochy is at Spean Bridge, which is just a couple of miles away.
And that's it, you've walked the Great Glen Way. I hope you found this page helpful.
---

Find A Hotel In Fort William. A comprehensive search facility to browse hundreds of hotels in Scotland and compare prices for the best deal.

---
MORE WALKING ACTIVITIES
---

Buy Train Tickets – Search train timetables and prices, and save up to 65% when you buy tickets in advance for rail travel Scotland, UK and Eurostar.

---