Lying just within the South of Scotland, very close to the border with England, is Gretna Green, which has been a famous location for runaway marriages for hundreds of years.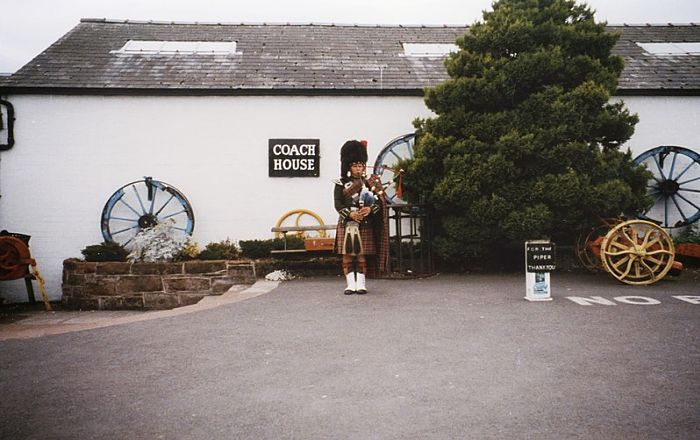 An Act of Parliament was passed in England in 1753, stating that for a marriage, parental consent was required if both parties were under 21 years of age.
This was not the case under Scottish law, where the legal age for marriage was 14 years for boys and 12 years for girls, with or without parental consent.
In 1929 the legal age for marriage in Scotland was increased to 16 years, with no parental consent required. In the same year, the legal age for marriage in England and Wales was reduced to 16 years with parental consent, and 18 years without. By then Gretna had already become famous with young elopers from south of the border.
Gretna Green: Number One Choice For Scottish Weddings
Even today Gretna Green is still considered to be one of the most famous and romantic places in the world for weddings, whatever age you are. Around one in eight of all Scottish marriages take place here, such is the romance surrounding the place.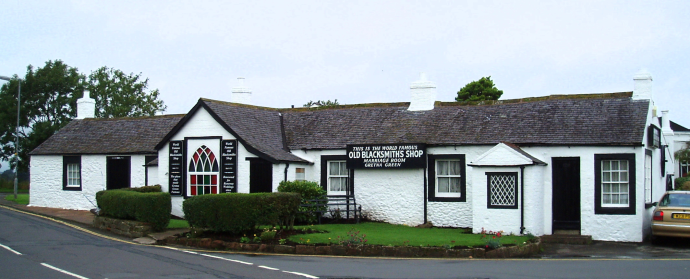 And it's not just the young ones who get married here. There are many mature couples who choose Gretna as their favoured wedding destination. You can understand why when you see it. Probably the best known feature of this popular venue is the fairytale Old Blacksmith Shop, with the anvil, which is characteristic of Gretna.
The Blacksmith and his anvil have become a lasting symbol of marriage here. There are two Blacksmiths shops, and over the years, the Blacksmiths became known as 'anvil priests'. The striking of two hot pieces of metal by the Blacksmith on his anvil was a symbol of the joining together of the couple in marriage.
The Blacksmith's shop, known as the 'old smithy' has three wedding rooms, each with an anvil, and it's probably the best known tourist attraction. Nearby is the Gretna Hall hotel which has its own Blacksmith's shop, complete with anvil, and is another of the popular wedding venues here.
But Gretna Green is more than just a wedding destination ……
Even if marriage is the last thing on your mind right now, Gretna Green is a place worth visiting, just to spend a relaxing day, and you can even keep the kids amused.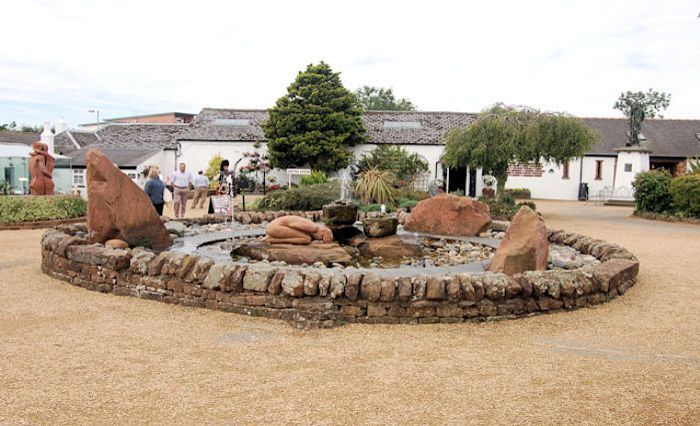 Apart from being a well known romantic wedding destination, Gretna is a popular visitor attraction, with some great shopping and restaurants, arts & crafts centre, a sculpture garden, and an exhibition of the story of this most fascinating place.
There's also a computerised service in the tartan shop, where you can try to discover your clan roots, and shop for your clan tartan. You'll also find two licensed restaurants, the Old Smithy Restaurant and Smiths, where you can enjoy morning coffee, light snacks, afternoon tea, and dinner.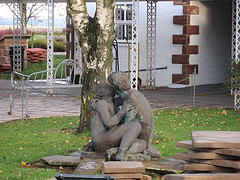 The Courtship Maze at the Old Blacksmith's Shop Centre is a novel attraction and also a journey of discovery for both children and adults alike.
It's a maze with a difference, and great fun, no matter what age you are. The kids can also be kept amused in the play park, while mums & dads admire sculptures created by local, and international artists in the Sculpture Garden. You can spend a full day here with all the attractions there is to see, and it really is a great day out. Gretna Green is certainly worth visiting.
These days Gretna green is no longer just for young lovers eloping to get married, it is possibly the most romantic wedding destination in Scotland for people of all ages.
---

Find A Hotel In Gretna: Different providers, different prices, and user reviews. Save time and money, search them all here for the best deal.

---
RELATED WEDDING POSTS….
Traditional Scottish Wedding: After the happy couple have exchanged vows and said "I do", the traditional Scottish wedding is well underway, but when will the party end?
Castle Weddings: Imagine the many banquets, stately dinners and balls that have taken place in the great halls of these castles. Follow in the footsteps of Royalty.