Loch Ness cuts a great divide along 'The Great Glen', a 60 mile fissure caused by glaciers during the ice age, and it is well known for tales of a legendary monster.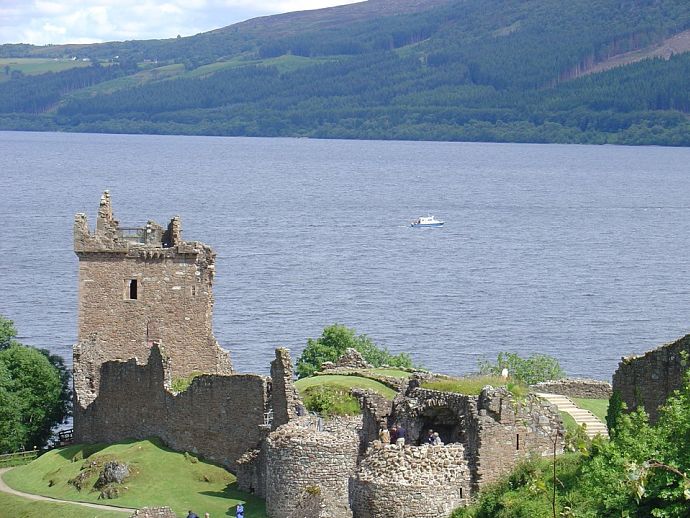 This mysterious loch has been the subject of much argument, debate and speculation over the years, which will most probably continue for many more years to come.
A beautiful sight in the daytime and very mysterious at night, the loch has provoked comment from all quarters, including witnesses, scientists and authors, some of which I have quoted here. You may well have your own theories about the monster.
Is There A Monster In Loch Ness?
The long, straight shape of Loch Ness is believed to be the reason for some unusual occurrences affecting its surface, and this has been offered as a possible explanation for the "sightings". Numerous investigations over the years have included everything from lures and fish bait, to more recently, digital cameras, and the Loch Ness monster phenomenon has seen several attempts to hoax the public.
The monster, affectionately known as "Nessie" is a cryptid (a legendary creature), and along with Bigfoot and the Yeti, it is one of the best-known mysteries of cryptozoology.
Many explanations have been offered to describe exactly what kind of animal it might be. According to Swedish naturalist and author Bengt Sjögren (1980), present day beliefs in loch monsters tie in with old legends of "kelpies" (Horse-like water spirits).
Sjögren claims that accounts of loch monsters have changed over the ages. Originally describing a "horse-like" appearance, they claimed that the "kelpie" would come out of the lake and turn into a horse.
Peter Costello posed the theory that Nessie and other reputed lake monsters were actually an unknown species of long-necked seal. This theory is supported by several sightings of the monster on land, during which the creature supposedly waddled into the loch upon being startled, in a manner similar to that of a seal.
In his 1976 book "The Monsters of Loch Ness" Roy Mackal claimed there were 10,000 reported sightings, of which 3000 had been recorded. But theories as to what the sightings may have been are varied. They range from seals, fish, logs, mirages, light distortion, wakes caused by crossing boats, or other unusual wave patterns.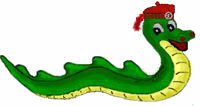 On June 17, 1993, Edna MacInnes and David Mackay, both of Inverness, reportedly saw some kind of monster which they described as being about forty feet long, pale brown, and with a long neck held high above the water.
Although the monster was probably at least a mile away from the shore, MacInnes claimed to have run along the shore to keep up with it.
Large sturgeon have been found in inland streams close to the Loch, and due to the sturgeons' size and unusual appearance, one could easily be mistaken for a monster by someone not familiar with it. People who saw "the monster" were said to describe it as having a hump (some said more than one) that looked like an upturned boat.
Some believers argue that a lengthy history of sightings in the loch provides ample circumstantial evidence of the creature's existence. Many biologists argue the Loch is not large or productive enough to support even a small family of these creatures.
Regardless of the truth, the suggestion of the monster's existence makes Loch Ness one of Scotland's top tourist attractions. The Loch, together with the Great Glen, provides an ideal base for Ecology, Geography and Environmental Science field trips. Whether anything is in the loch or not, the monster has some significance for the local economy. But, to date, the existence of a monster has not been proven.
So, is it just folklore, legend, or is it merely a ploy to attract tourists?
I don't know, but I can tell you that Loch Ness and the countryside surrounding it is worth seeing. Whether you believe in the monster or not, let me ask you a question :
Would you go for a swim in Loch Ness?
I wouldn't!
But then, I'm not much of a swimmer.
READ MORE SCOTTISH HISTORY….
---