The Scotch Whisky Experience, one of Edinburgh's five star attractions, has simply got to be on your 'things to do' list if you're anywhere near the city of Edinburgh.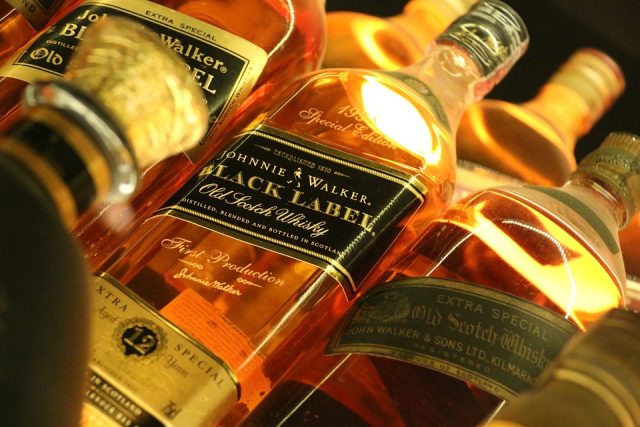 If you're quite partial to the occasional wee dram, your biggest problem will be trying to drag yourself away from this 'Aladdin's Cave' of first class malt whiskies. In fact, you wouldn't be the first person on the planet to wish you could be locked in overnight.
Whisky tours are very popular in Scotland, especially with tourists from all over the world, so it seems our biggest export is going down a treat with tipplers everywhere.
The Scotch Whisky Experience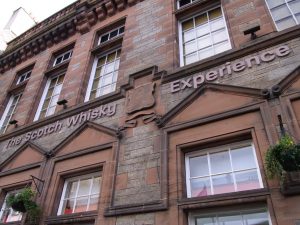 SWE is situated at the top of Edinburgh's Royal Mile, next to Edinburgh Castle, so you won't need much searching to find the place, and when you do, you should take one of the many splendid whiskey tours on offer.
There are FIVE choices of tour on offer, so you can choose one that suits your budget and the length of time you have to spare.
These are VIRTUAL TOURS which take between 50 minutes and 1.5 hours.
You'll take an exhilarating 'whisky barrel' ride through the virtual distillery, learning the history of the whisky making process and blending, and then, with your choice of whisky, you'll see the largest privately owned whisky collection anywhere in the world.
The collection on public display features almost 4,000 bottles of Scotch whisky.
You'll finish your tour in the magnificent gallery and bar.
It Ticks All The Right Boxes…
The friendly staff and guides help to make it an unforgettable experience.
Whichever tour you opt for, you'll have an enjoyable day, and (provided you haven't tasted too much of the whisky) you can round it off nicely with an exceptional dining experience in the Amber Restaurant with some of the finest Scottish cuisine on offer.
If you're not feeling hungry you can just relax with tea or coffee in the basement cafe.
The Scotch Whisky Experience is open 7 days a week, 364 days a year, and there are excellent facilities for disabled access to all parts of the building. Through the magic of modern technology, tour presentations are available in many different languages.
To Sum Up…
All in all this a great way to spend a couple of hours, and it comes as no surprise that this attraction has a five star rating. It really is that good. So, even with everything else that's happening on the Royal Mile, you really should make time to visit the SWE.
Check Tour Times, Prices, And How To Get There
---

See the Scotland Travel Information page for all the information you need for travelling to and within Scotland. Get helpful advice on passports and visas, currency, weather, holiday extras, useful travel links and much more.

---
MORE SCOTTISH ATTRACTIONS….
---
Kelvingrove Art Gallery: Kelvingrove Art Gallery and Museum, with one of Europe's great civic art collections is Scotland's number 1 visitor attraction, and well loved.
Glasgow Science Centre: This science and technology museum was awarded a five star rating in the attraction category by the Scottish Tourist Board, Visit Scotland.
Blair Drummond Wildlife Safari Park: The children definitely won't get bored, when you consider the number of attractions that make up this whole wildlife adventure.